P&G commits to privacy and cross-platform transparency
Marc Pritchard wants the company to lead disruption in media to achieve higher privacy standards, transparency and a more equitable media landscape.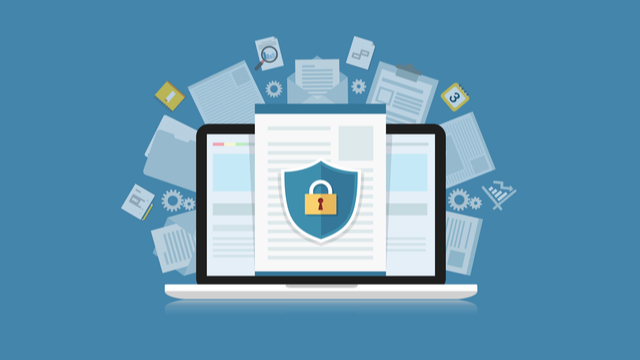 In a virtual presentation at the Association of National Advertisers (ANA) Media Conference Thursday, Marc Pritchard, chief brand officer at Procter and Gamble, announced that the CPG giant wants to lead the charge in data privacy, cross-platform transparency and investment equity when it comes to media and advertising.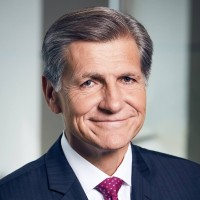 Pritchard (pictured left) started his virtual announcement with data privacy, noting that engaging in transparent consumer data collection is becoming part of the value offering from trusted brands. But that type of audience identification can only go so far, he says, admitting that new ways to achieve mass reach are required.
"We're using transparently collected data to help create and apply what we call 'smart audiences' – which are precise, lookalike profiles built from proprietary algorithms," he explained, which ultimately help them reach and engage more consumers "with greater precision than is possible with a generic target audience such as 'women ages 18-49.' This enables serving content to consumers that is far more useful and relevant – not repetitive or annoying."
The challenge, Pritchard said, is that there isn't a coordinated effort between brands, platforms and tech companies, and it's leaving a lot of questions up in the air.
"The train has already left the station with Google's decision to no longer support cookies on their browser and Apple's ATT move. Will these changes achieve the privacy consumers need? What about the content they want? Will placement of the ads supporting that content be decided by the platforms? How will we avoid buying more media than we need and bombarding consumers with annoying ad frequency? How will small publishers stay in business through ad-supported free content? What will curb outsized media inflation since even more consumer data will be behind platform walls?"
Pritchard used a plumbing metaphor to illustrate the need for coordination in answering these questions, stating there's a reason "plumbers run water through the pipes" when they install a new system. "Let's be smart about this change and work together – marketers, platforms, publishers, measurement companies, industry associations – to avoid unpleasant surprises by running water through the pipes before we transition."
Pritchard called cross-platform transparency "the holy grail," allowing companies like P&G to avoid serving excess ads to the same consumer over and over again, a pain point for most consumers in their day-to-day lives.
In turn, he confirmed P&G is touting a solution for cross-platform measurement through a collaboration between the ANA, the World Federation of Advertisers, the Incorporated Society of British Advertisers, Google, Facebook, Nielsen and Comscore, along with a number of other organizations.
The ability to test is close, he said, but not quite ready yet.
"The digital platforms are ready to go, but they want to make sure the TV broadcasters are part of the testing," who, he adds, are "understandably nervous,"  for fear that low cost digital media activations "will overtake premium TV content."
To that ends, Pritchard says the broadcasters are asking for a way to properly gauge the value a TV impression versus a digital impression to compare value in the context of the content: a three-second cinemagraph on Instagram may not have the same impact as a 30-second ad on NBC's This is Us, Pritchard points out.
Secondly, he said broadcasters are trying to incorporate transparency across broadcaster inventory, which would require integration of their own technology.
"Transparency is a good thing for the TV world. Broadcasters have content people want to see. Like all of us, they may need to get more competitive in some ways but having transparent information will create more value for the entire media industry. It's time for all of us, our company included, to move beyond meetings, take action, and avoid 'kicking the can down the road' with new issues that get in the way of moving forward."
Media equity was also high on Pritchard's agenda, citing Alliance for Inclusive and Multicultural Marketing data that estimates only 5% of U.S. spending is invested in multicultural marketing.
Specifically, Pritchard said P&G is connecting with BIPOC owned and operated media providers "to give them full access to P&G and our brands," identifying top media companies "to ramp up investments and to facilitate planning sessions for the upcoming broadcast year, just as we do with big media companies."