Behind Google's new FLoC timeline
Delaying the phaseout of cookies is being received by the industry as a "gift of time" to get strategies for the new world of targeting right.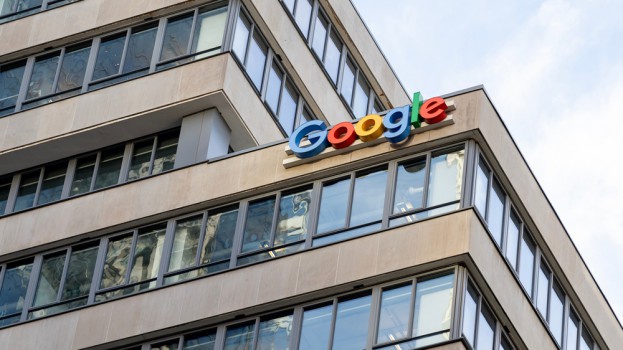 What is it they say? Slow and steady wins the race? Measure twice, cut once? Or teamwork makes the dream work?
That seems to be Google's tack when it comes to getting its Privacy Sandbox initiative right, something that is generally being viewed as an expected and responsible initiative by the media industry here in Canada.
On Thursday this week, Google announced an updated timeline around its planned phaseout of cookies, with its Chrome privacy engineering director, Vinay Goel, noting in a blog post that "to make this happen, we believe the web community needs to come together to develop a set of open standards to fundamentally enhance privacy on the web, giving people more transparency and greater control over how their data is used. "
Initially, Google said it would kill the cookie in Chrome by early 2022, once it figured out how to address the needs of users, publishers and advertisers. Now, with over 30 proposals for tracking ad measurement, improving relevant ads and content and fraud detection proffered – both internally and through collaboration with various members on the online community – there is still lots that has to happen.
Each proposal goes through a "rigorous, multi-phased public development process, including extensive discussion and testing periods," Goel says in the post. Once testing is complete, there will be a two-staged approach:
Stage one (late-2020): publishers and the advertising industry will have time to migrate their services, which Google says should last for nine months, during which time it will monitor adoption and feedback before moving to stage two.
Stage two (mid-2023): Chrome will phase out support for third-party cookies over a three month period finishing in late 2023.
It's a welcome extension for an industry that continues to struggle around re-imagining an ecosystem without cookies, says IAB Canada president Sonia Carreno. "IAB Canada will continue to lean-in on working groups and would encourage its members to do the same. Chrome's much-needed gift of time allows us to think through some of the more complex challenges around measurement and attribution as well as the heavy lifting around new architectures that will be required to accommodate varying flavours of addressability."
Collaboration is key, says Janice Liu, GM of V7′s Magnet. "To be honest, it gives me more confidence," she says, noting that as the last player to rollout its privacy initiative(s), it's important to consider the effects these moves make, and what happens beyond them. The timeline change isn't good or bad, per se, she adds. "These are big changes, and the longer the timeframe will allow policy to settle, it will allow others to adapt and see how people are working within this new environment."
Carreno agrees. "We are excited about the progress that has been made in a very short timeframe through IAB Tech Lab's global Rearc working groups. An additional year will allow for refinement and testing of highly sophisticated frameworks being presented as solutions. This will ensure our ad-supported ecosystem remains dynamic and, importantly, sustainable for years to come."
Ultimately, "the industry needs to find a solution for privacy preserving technology without having a massive impact on the businesses we know and love," adds Mike DeOliveira, Epitaph's head of digital, platforms and data. "Unfortunately there are very few organizations that are ready for this change without a real understanding of how this is going to work."
Google's news comes on the tail of reports around Amazon blocking FLoC, a move which initially seemed to raise a number of eyebrows industry-wide, but which also speaks to a broader test-and-learn methodology that is likely important with the big picture in mind.
"The impending loss of the cookie has caused a number of publishers to look internally to see how they can utilize their own data to create a walled-garden ecosystem for targeting and measurement. It's not surprising then that Amazon, with its rich shopper data, is also doing the same thing," says Michael Ingemann, managing director, Matterkind.
Similarly, Christy MacLeod, Kinesso's VP of data and tech, feels more of the same should be happening. It's not a good thing or a bad thing, it's just figuring out what works. "Amazon's test and learn approach to FLoC audiences suggests that they are doing just that – testing and learning to see what it could look like to target their inventory using FLoC audiences versus another approach. The entire advertising industry should be doing the same thing. If there is one thing we can be sure of for the future, it is that there will be a lot of change."
Amazon blocking FLoC isn't that big of a deal, says Dave Wilkinson, VP, content and digital measurement and analytics, North America, at Mosaic North America. "Not because Amazon site behaviour isn't important, but more that it's unknown how FLoCs will support targeting. There will be limited audience detail associated with FLoCs, as individuals will be put into a cohort based on their interests adding the layer of anonymity to help increase privacy, but how they will be effectively used to target media isn't clear yet."
He references contextual targeting. "If I'm selling banking products, I'll buy media on financial sites. If I'm selling diapers, I'll sell on parenting sites, etc. This will only gain in prevalence for advertiser or shopper marketers as FLoCs or first-party cookies aren't needed for for that level of targeting. At Mosaic we also lean in on our GIS data and geographic targeting to reach our target consumers, which is another option for targeting at scale, especially for things like bricks and mortar oriented programs."
Ultimately, he says, "the fact that FLoCs designed to replace cookies aren't supported by Amazon isn't surprising, as there isn't an expectation that they would."
Which brings up the larger issue, Liu says. While an "extension" or "delay" in Google's privacy measures speaks to how difficult and impactful the prospect can and will be, the truth is "we've known this has been coming for years," she says, noting that while protecting consumer privacy is an important issue, going down that road without considering the big(ger) picture has its own pitfalls. This delay and these changes give everyone a chance to "go get your degree in privacy," Liu adds. "You're being forced to go and educate yourself and be a little uncomfortable to be able to understand what the implications are and how you adjust your business, not only from a marketing perspective but a whole organizational perspective."
She speaks to a reliance on cookie-related technology and tactics. Privacy protection is important, however going forward Liu feels whatever tracking and attribution measures are implemented, the key is more transparency around data collection, communicating accountability and the value exchange for consumers if they agree to share their information. She also mentions the implications for smaller businesses. The big players have the resources and funding to find their way through to a privacy-first policy, but there's a whole middle-ground of businesses who have been reliant on the cookie for so long that their actions are ultimately left to the whim of big business.
"One thing is for sure," says Epitaph's DeOliveria. "A first-party data collection strategy will be one of the most important pieces to get right as we move towards this future. I don't think [Google's] delay is anything more than striving to make sure it's done right and that the industry is better because of it."