Newcomers to Canada consume a lot of media: study
A multichannel, multilingual approach is key to reaching the new market segment.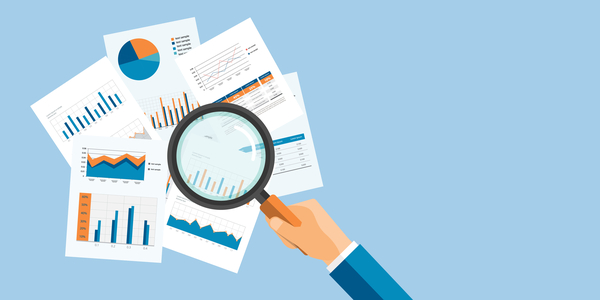 Brands need to take a multi-channel and multilingual approach to reach new Canadians, according to the latest Newcomers to Canada 2021 study from Solutions Research Group (SRG).
The study indicates newcomers spend more time on laptops, personal computers and mobile devices than traditional forms of media, and although they're less likely to consume TV or radio in terms of number of hours, the weekly reach levels were still high at 85% and 68% respectively – close to the reach levels for the general population of Canada for those channels.
When asked about their viewing and listening habits in the past week, 61% of newcomers to Canada indicated they had read newspapers in print or online in English, French or multilingual media.
Kaan Yigit, president and research director, SRG, says, "The biggest takeaway for me looking at the results is the importance of a multi-channel and multilingual approach to this really important market segment. Only digital or traditional would miss the boat, so would English- or French-only advertising. Instagram or Facebook alone would not work as well as something that crosses multiple social feeds."
Looking at language preferences at home or when watching TV, for example, 82% says they speak a language other than English at home. Chinese and South Asian newcomers in particular are watching more TV in-language (61% and 55% respectively).
The demographics of newcomers, says Yigit, shows they are younger than the overall Canadian population and typically live in larger, multi-generational households, often resulting in having more kids in the home. According to the report, 54% of newcomer households in Canada have a child under the age of 18 in the home, versus 30% of average Canadian households.
The study found that newcomers used the Internet in general on a PC or tablet for 2.6 hours in an average weekday, and used mobile phones for browsing, streaming, or gaming for 2.5 hours. They watched or streamed TV shows (whether live, on demand, on regular TV or via the Internet) for about two hours a day, and listened to the radio at home, in a vehicle, at work or elsewhere for just over one hour.
CBC, CTV, and Netflix were the top three video/TV sources mentioned by newcomers on an unaided basis in the last week. They were the only three sources to hit double digit mentions. CBC was the top video/TV source among Filipino and West Asian newcomers. CTV took the top spot among Chinese newcomers, while Netflix was ranked number one among South Asian newcomers.
The top in-language TV channels for Chinese newcomers were Fairchild and OMNI. They were TFC and GMA Pinoy TV for Filipino newcomers and Sony and Zee TV for those from South Asia.
Newcomers were more avid users than the general population of various social media, video, and messaging apps. YouTube, Facebook, WhatsApp and Instagram were the top four, and WhatsApp use was two times higher than with the general population. Chinese newcomers in particular used social media apps that no one else did, such as WeChat.
Newcomers lean towards subscription-based streaming video services, with Netflix and Amazon Prime Video popularity aligning with the general population in terms of weekly use at 64% and 37% respectively. Major Chinese and South Asian streaming services such as Tencent, iQIYI, Hotstar and IPTV India were also popular among newcomers from these backgrounds.
The Newcomers to Canada study is an independent syndicated research study conducted in March and April 2021, covering newcomers (850 online interviews) with South Asian backgrounds, Chinese backgrounds, Filipino newcomers, West Asian, Arab and Persian newcomers and Latin and Central American newcomers, which account for a vast majority of immigration to Canada. Respondents had to be 18 years of age and older and had to have arrived to Canada no later than 2015 and currently living in one of the following census metropolitan areas: Vancouver, Calgary, Edmonton, Toronto and Montreal.