America's Got Talent takes the top: Numeris
But an eclectic mix of programming rounded out the rest of the TV rankings for the week.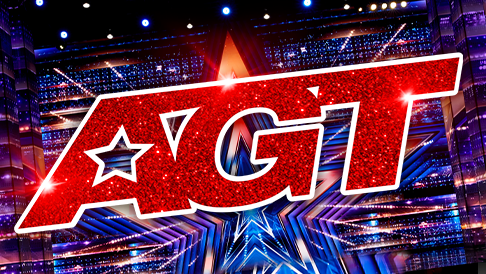 As summer starts, TV viewing took a significant dip across the country for the week of June 14 to June 20.
America's Got Talent took the top spot nationally with a single-day AMA of 977,000, as well as across most markets, according to the latest numbers from Numeris.
While NHL hockey interest seems to have waned on the surface, despite the Montreal Canadiens making it into the Stanley Cup Finals, audiences still flocked to the screens for round three of the playoffs for a multi-day (Monday through Sunday) AMA of 1.14 million on Sportsnet across Canada, and 966,000 on CBC.
Canada's top five TV programming was an eclectic mix, with Masterchef landing in second, followed by the CTV Sunday Movie (Black Panther), season two of Lego Masters and The Blacklist, which will air its season 8 finale on June 23.
The Bachelorette and the Rob Lowe-hosted Mental Samurai competition made the list in Toronto, and Hôpital New Amsterdam and Dans l'oeil du dragon, the French-language version of Dragon's Den, took the top two spots in French Quebec, the only market that didn't lead with America's Got Talent.
In Edmonton, Global News Morning on Saturday took the second and third rankings, and History Channel's survival series, Alone, made the list in Calgary and Vancouver/Victoria.
Interestingly, long-running drama Coronation Street on CBC made Montreal's top five TV viewing.
National
America's Got Talent on Citytv Tuesday at 10 p.m.: 977,000 viewers
Masterchef on CTV Wednesday at 8 p.m.: 848,000 viewers
CTV Sunday Movie – Black Panther – on CTV Sunday at 7 p.m.: 756,000 viewers
Lego Masters on CTV Tuesday at 8 p.m.: 720,000 viewers
The Blacklist on Global Wednesday at 10 p.m.: 706,000 viewers
Quebec (Francophone)
Hôpital New Amsterdam on TVA Tuesday at 8 p.m.: 720,000 viewers
Dans l'oeil du dragon on SRC Monday at 8 p.m.: 659,000 viewers
Discussions avec mes parents on SRC Monday at 7:30 p.m.: 646,000 viewers
La Dérape on TVA Tuesday at 7:30 p.m.: 637,000 viewers
L'épicerie on SRC Wednesday at 7:30 p.m.: 561,000 viewers
Toronto/Hamilton
America's Got Talent on Citytv Tuesday at 10 p.m.: 293,000 viewers
Masterchef on CTV Wednesday at 8 p.m.: 212,000 viewers
Lego Masters on CTV Tuesday at 8 p.m.: 193,000 viewers
The Bachelorette on Citytv Monday at 8 p.m.: 187,000 viewers
Mental Samurai on CTV Tuesday at 9 p.m.: 172,000 viewers
Montreal
America's Got Talent on Citytv Tuesday at 10 p.m.: 39,000 viewers
Lego Masters on CTV Tuesday at 8 p.m.: 34,000 viewers
FBI on Global Tuesday at 9 p.m.: 32,000 viewers
Celebrity Dating Game on CTV Monday at 10 p.m.: 31,000 viewers
Coronation Street on CBC Friday at 5 p.m.: 29,000 viewers
Edmonton
America's Got Talent on Citytv Tuesday at 8 p.m.: 56,000 viewers
Global News Morning on Global Saturday at 7 a.m.: 53,000 viewers
Global News Morning on Global Sunday at 7 a.m.: 49,000 viewers
Clarice on Global Thursday at 8 p.m.: 40,000 viewers
W5 on CTV Saturday at 7 p.m.: 39,000 viewers
Calgary
America's Got Talent on Citytv Tuesday at 8 p.m.: 58,000 viewers
Masterchef on CTV Wednesday at 9 p.m.: 49,000 viewers
Alone on History Thursday at 10 p.m.: 44,000 viewers
Lego Masters on CTV Tuesday at 9 p.m.: 37,000 viewers
W5 on CTV Saturday at 7 p.m.: 37,000 viewers
Vancouver/Victoria
America's Got Talent on Citytv Tuesday at 10 p.m.: 154,000 viewers
60 Minutes on Global Sunday at 7 p.m.: 114,000 viewers
The Bachelorette on Citytv Monday at 8 p.m.: 94,000 viewers
Border Security on Global Saturday at 7 p.m.: 87,000 viewers
Alone on History Thursday at 10 p.m.: 86,000 viewers