Real Canadian Superstore doubles down on diversity
In what is RCSS's largest, most integrated media effort to day, the new campaign celebrates Canada's varied national palette and the brand's multicultural offering.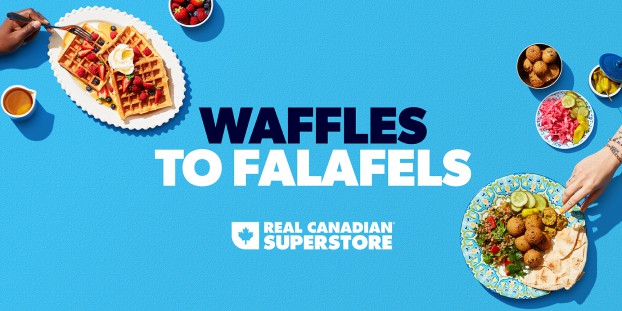 In what is the Real Canadian Superstore's (RCSS) largest, most integrated media investment to date, the brand has launched a new campaign and brand design that represents a permanent shift in its go-to market strategy, focusing on representation, and incorporating allyship and support into its brand purpose and strategic plan going forward.
Focusing on the Canadians who shop there, the goal of the campaign – in development since October 2020 with the brand's creative agency, One Twenty Three West – is to create a true reflection of who we are both individually and collectively, and reinforce Real Canadian Superstore as a place where foods from all cultures can be found, and all people are welcome.
While broadcast has always been part of the brand's annual media plan, this year it was focused on regional targeting and audience segmentation through national and specialty programming with high impact placements, which was managed by Loblaw Media, in partnership with Dentsu X.
Ultimately, Shelley Tangney senior director, brand marketing for Real Canadian Superstore, says RCSS chose media channels that have the most engaged audiences, including TV, digital and social media, but it also went much further afield for this campaign, which, according to Tangney, represents the most integrated investment across more channels than before for the brand.
"Our customers use more and different types of media every day, and we want to be wherever they are, especially as they adopt digital ways of shopping our stores," she added, noting that OOH was also layered in – showcasing ten real Canadians and the wide variety of products in their carts – including transit station activations, large format digital screens, large format print murals, street-level "wild postings," waterfront takeovers in Vancouver, an LRT domination in Calgary and other major markets across Western Canada.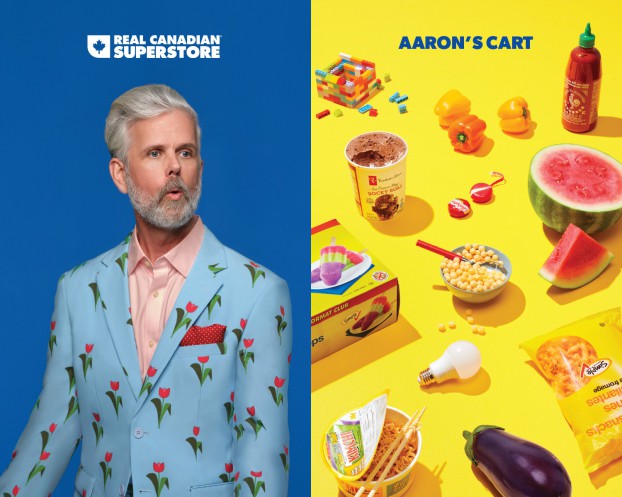 The campaign launched June 14 with a 60-second video on broadcast TV highlighting the brand's diversity, not just focusing on the array of products, but on the different cultures associated with grocery items that can be found in store. There's also two 30-second spots that focus on each household's unique needs, and how those needs are always changing.
The Real Canadian Superstore audience is an incredibly diverse network of colleagues, customers and communities, says Tangney. "Tapping into insights for our entire customer base was key. We developed in-language spots, Mandarin, Cantonese, Hindi and Tagalog, based on population density in our communities and chose media channels that have the most engaged audiences including TV, digital and social media," she adds.
The campaign also includes a UGC contest – running from July 5 to Aug. 6 – called #Supermusthave created in partnership with Citizen Relations, running on social channels, including Facebook, Instagram, Twitter and Tiktok. All of the brand's stores run their own local Facebook pages and engage with their customers about what is most relevant to them, so the contest asks Canadians to share what their must-have items are at the Real Canadian Superstore. The contest will have paid media support as well as partnerships from diverse social influencers that engage with the brand.