America's Got Talent stays on top: Numeris
TVA programming dominated French Canadian viewing and the return of HGTV's Island of Bryan proved popular nationwide.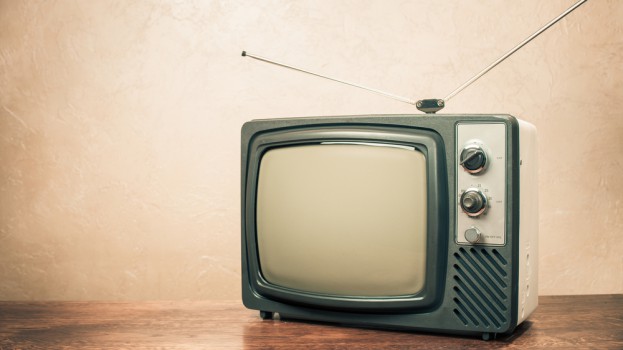 America's Got Talent took the top national TV spot for the second week in a row, reporting an AMA of 1.16 million for the week of June 21 to June 27, according to the latest numbers from Numeris.
Masterchef on CTV followed suit, mirroring the previous week's results, but the return of HGTV's Island of Bryan for its third season showed up strongly in third with 849,000 viewers.
AGT and Island of Bryan showed up in most markets across the country, and while it didn't make the national rankings, the Bachelorette made most lists. Interestingly, Toronto TV viewers tuned into early morning Formula One racing in droves for the Styrian Grand Prix in Austria.
Global's News Morning on Saturdays and Sundays repeated its popularity in the Edmonton market, and TVA programming dominated Francophone TV with Hôpital New Amsterdam and Vlog taking the top two spots in the province.
National
America's Got Talent on Citytv Tuesday at 8 p.m.: 1.16 million viewers
Masterchef on CTV Wednesday at 8 p.m.: 975,000 viewers
Island of Bryan on HGTV Sunday at 10 p.m.: 849,000 viewers
The Blacklist on Global Wednesday at 10 p.m.: 697,000 viewers
Nurses on Global Monday at 9 p.m.: 680,000 viewers
Quebec (Francophone)
Hôpital New Amsterdam on TVA Tuesday at 8 p.m.: 653,000 viewers
Vlog on TVA Sunday at 6:30 p.m.: 579,000 viewers
La Dérape on TVA Tuesday at 7:30 p.m.: 568,000 viewers
Un Zoo pas commes les autres on TVA Tuesday at 7 p.m.: 554,000 viewers
A l'affiche dimanche on TVA Sunday 7:30 p.m.: 506,000 viewers
Toronto/Hamilton
America's Got Talent on Citytv Tuesday at 8 p.m.: 315,000 viewers
The Bachelorette on Citytv Monday at 8 p.m.: 200,000 viewers
Island of Bryan on HGTV Sunday at 10 p.m.: 197,000 viewers
Formula One on TSN Sunday at 9 a.m.: 175,000 viewers
Masterchef on CTV Wednesday at 8 p.m.: 171,000 viewers
Montreal
America's Got Talent on Citytv Tuesday at 8 p.m.: 51,000 viewers
Island of Bryan on HGTV Sunday at 10 p.m.: 25,000 viewers
American Ninja Warrior on CTV Monday at 9 p.m.: 24,000 viewers
Coronation Street on CBC Friday at 5 p.m.: 24,000 viewers
Celebrity Dating Game on CTV Monday at 8 p.m.: 23,000 viewers
Edmonton
Island of Bryan on HGTV Sunday at 10 p.m.: 66,000 viewers
Mud Mountain Haulers CTV Friday at 8 p.m.: 58,000 viewers
Global News Morning on Global Saturday at 7 a.m.: 53,000 viewers
Global News Morning on Global Sunday at 7 a.m.: 50,000 viewers
America's Got Talent on Citytv Tuesday at 9 p.m.: 49,000 viewers
Calgary
America's Got Talent on Citytv Tuesday at 9 p.m.: 66,000 viewers
Island of Bryan on HGTV Sunday at 10 p.m.: 55,000 viewers
Clarice on Global Thursday at 8 p.m.: 51,000 viewers
Alone on History Thursday at 10 p.m.: 40,000 viewers
Nurses on Global Monday at 10 p.m.: 35,000 viewers
Vancouver/Victoria
America's Got Talent on Citytv Tuesday at 8 p.m.: 161,000 viewers
60 Minutes on Global Sunday at 7 p.m.: 141,000 viewers
Island of Bryan on HGTV Sunday at 10 pm.: 92,000 viewers
Border Security on Global Saturday at 7 p.m.: 86,000 viewers
The Bachelorette on Citytv Monday at 8 p.m.: 84,000 viewers