Curate Mobile launches privacy-centric programmatic platform
Kismet is a mobile-first programmatic offering that features outcome-based pricing and provides more transparency around the mobile user journey.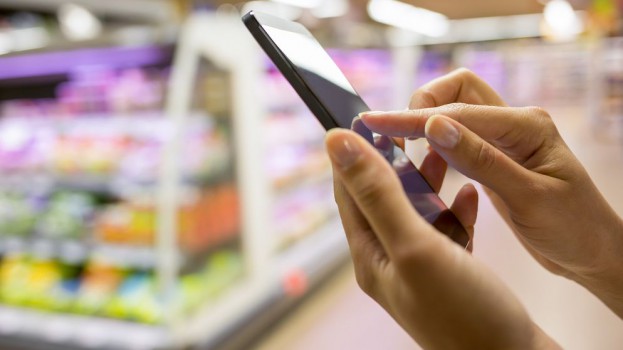 After a period of repositioning, research and development, Curate Mobile has launched a new mobile advertising platform called Kismet, featuring mobile-first, privacy-centric programmatic solutions, focused on outcome-based pricing and providing more transparency around the mobile user journey.
As more display advertising is being bought programmatically – according to Curate Mobile, almost 70% of global display advertising is expected to be bought through programmatic platforms this year – and mobile usage continues to grow, the new company bridges the gap between performance marketing and top-of-the-funnel brand awareness by providing more transparency and insights into the customer journey.
The road Curate has taken to build Kismet is a long one. Its CEO and founder, Marc Porcelli, bought Juice Mobile from Yellow Pages back in 2018, but eventually sold off much of those assets to EQ Works in early 2020. At the time, there were two sides to Curate's business. The brand side, which included the assets acquired, and the lower-funnel, mobile performance marketing business, which remained with Curate. That's what Porcelli has been developing since then, and what provided the foundation for Kismet today.
Porcelli says the key was taking those remaining assets and further developing them "to be more conducive to outcome-based pricing. Most DSPs today are built around spending in full. And that doesn't always translate into efficiency for advertisers meetings. So we're really focused on [mobile-first] conversion and engagement based metrics," he explains.
"Kismet is centered on helping advertisers and brands reach consumers who are on their mobile devices more than ever before in a safe way," Porcelli says. "The key trends in the market driving it are consumer privacy given changes Apple's made; the growth of programmatic as the preferred way for advertisers to buy media and reach consumers; and providing brands with outcome-based pricing and campaign performance. Put those together, and it's Kismet."
After major investment in its proprietary, owned and operated technology, Porcelli says the team was able to "perfect" its programmatic solutions over the past year with a handful of select partners across verticals like entertainment, commerce and gaming. Kismet is SKADNetwork-certified, and features SKAN-as-a-service, which makes it easier for advertising partners to use their own SKADNetwork ID – an Apple identifier that helps advertisers measure the success of ad campaigns while maintaining user privacy – or use Kismet's to activate campaigns on iOS 14.5 and 14.6.
Many DSPs don't support SKADNetwork IDs, but to be truly privacy-centric, you have to track events – like app installs and an actual order or conversion through the app in question – rather than people themselves, Porcelli explains, which is what Kismet does. The platform possesses self-service capabilities, but is primarily a managed services offering featuring daily or real-time reporting.
As far as brands that seem to be in market for mobile-first programmatic offerings, Porcelli says the QSR category is a significant one for them right now, as well as shopping.