Torstar and Enthusiast Gaming partner for new channel
AFK provides a platform for Gen Z audiences to engage with news and current events, and brands with an opportunity to authentically connect with them.
To provide Gen Z audiences with content they care about, and brands with a way to effectively connect with the savvy cohort, Enthusiast Gaming and Torstar have partnered to create AFK (Away from Keyboard), a new media channel and community focused on content and culture for esports and gaming enthusiasts.
While players in media and advertising industries didn't likely need any reminders on how big esports and gaming are worldwide, FazeClan's appearance as the first-sever esports team to grace the cover of Sports Illustrated emphasized, at the very least, how impactful both the culture and category have become.
That said, with Gen Z the primary cohort making up esports and other gaming audiences, the fact remains that there doesn't appear to be any credible media channels catering to the demo from a news and information perspective. Add to that, marketers keen on connecting with Gen Z have come to realize that brands have difficulty finding a way to fit into gaming culture without talking down or missing the mark.
Enthusiast Gaming's former EVP of revenue, Warren Jansons, saw a gap and triggered the joint venture between the two organizations that led to AFK. At launch, effective July 7, Jansons moves over from his role at Enthusiast Gaming to be the chief commercial officer for AFK.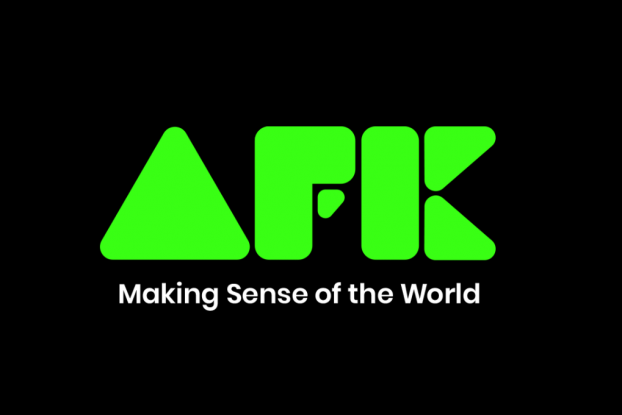 The new joint-venture channel was announced today and will live independently from Torstar or Enthusiast Gaming on YouTube and Discord, and is positioned "to be more of a window than a mirror," for the Gen Z audience, says Michael Beckerman, Torstar's chief client officer. The programming will lean on Enthusiast Gaming's track record for creating value-add, authentic content catering to the Gen Z cohort, while leveraging Torstar's always-on newsroom, current events and lifestyle coverage to inform the content and conversations.
AFK won't be a show discussing esports and gaming; rather, it will concentrate on the culture around those categories, producing four tentpole programs: three on YouTube, and a newsletter format on Discord, says Scott Walker, the newly appointed GM of AFK.
Most will run approximately 20 minutes, with some closer to 10 minutes on a weekly and bi-weekly basis. "Providing perspective and stimulating debate," says Beckerman around the issues that matter most to Gen Z. Content will be timely, Walker says, but with a shelf life that can allow for rewatching and sharing.
Traditional advertising opportunities in terms of banners and in-feed units will be available, but those are more window dressing, Jansons admits, reminding us that "the cohort is the biggest bullshit detector. They've grown up with ads all over the place and they understand when they're being sold to."
As a result, most advertising opportunities will be custom branded content. A number of sponsors and advertisers have reportedly already expressed interest, and even come on board, but the AFK team says it is still too early to discuss specifics. Authenticity is key, Jansons says. "If we're talking to an automobile manufacturer, we can open a discussion about electrification, or global warming and how we can solve that," making it about an important issue, rather than simply saying "buy this car."
The opportunity, he adds, is that this cohort is "eerily positive that they can impact change, even though they know the world is burning down around them. We couldn't find a media organization that was, honestly, giving them the time of day, and with Torstar's credibility and EG's way of speaking [to the Gen Z audience], we found that mix."
"AFK is a brand that brings credible insight and community to the issues that matter to gamers in a tone and format that feels familiar – short-form video content and message boards on digital-first platforms," says Torstar's Beckerman. "This gives brands access to an authentic and 'brand-safe' content platform that will reach a coveted and essential audience."
To add to its roster of hosts, AFK is running a contest on TikTok to find talent, inviting people to submit a video audition around one of four topics: environment, social or economic issues and cultural trends. AFK judges will pick six finalists for a series of challenges throughout the summer. The winner will be announced in a live event in September, and offered a full-time hosting position at AFK.
"It's like The Apprentice meets America's Got Talent," Jansons says, noting that they're creating two months worth of content around the contest. There's a paid media effort promoting "AFK Verified" on various social platforms, followed by a larger media campaign supporting the channel itself in the fall when AFK has its official public launch.
AFK currently targets Canadian Gen Z audiences, but Jansons and Walker say the goal is to go global in the future.