How CBC has changed its partner offering for a very different Olympics
The broadcaster is focusing on customized opportunities and adjacencies that can be better tailored to a brand's specific goals.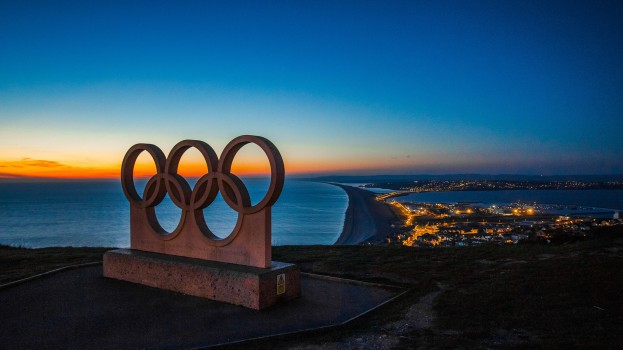 Over the last 16 months, postponements, changes to advertising budgets and uncertainty about whether the Games are even going to happen has presented a number of challenges for Olympic broadcasters around the world.
But at the CBC, it has been responding on the sponsorship and advertising front by offering more targeted sponsored integrations that can answer a range of different reasons partners might have for being involved with Tokyo 2020 Olympic programming.
The Olympics remains a premium opportunity for partnerships with the CBC, says Lise Gott, senior manager of partnership marketing for CBC Sports and Olympics. This is despite the fact that COVID-19 has strained many advertisers' budgets, some of which was diverted to other efforts when the games were postponed last year.
But CBC has not adjusted its pricing in response; instead, it is focusing on providing flexibility and value for spend, ensuring it provides increased opportunities to give its partners the best ROI, she explains.
During previous games, instead of more "traditional" sports sponsorships, the broadcaster instead leaned heavily on athletes and storytelling. But that is only one objective Olympic sponsors and advertisers have. Some of them are looking to be in front of audiences at key times during the day, while others are looking to be associated with specific sports or an athlete.
So for Tokyo 2020, CBC's strategy has been focused on offering more customized advertising and sponsorship opportunities, based on a brand's specific objectives.
Some brands will be buying commercial adjacency to specific sports or daily schedule, or sign on to be a presenting sponsor. Those that wish to go a bit deeper have the opportunity to invest in sponsored integration of CBC's broader coverage of the Games and the athletes, working collaboratively with the broadcaster to create stories around, for example, specific athletes they also sponsor. An example of that has been the weekly program "Road to the Olympic Games," which spotlights high-performance athletes and has been made part of Sobeys' broader Olympic strategy.
"These unique sponsorships give brands access to things that surround exciting parts of the Olympics that matter to Canadians just as much as the athlete storytelling feature do," Gott says.
Other than Sobeys, what specific brands are doing is being kept under wraps until the Games begin, but CBC has 27 partners that are on board for Tokyo, up from 13 for PyeongChang in 2018. Returning sponsors include RBC, Bell, Toyota, Petro Canada, Visa and Air Canada, with new partners that have come on board for their first Olympic Games including Sobeys, Kraft Heinz, Uber, Egg Farmers of Canada and Asahi.
The other area CBC is offering customized opportunities is with where brands have their Olympic presense. Audience behaviours have also evolved since the last Olympic Games in 2018, says Gott, with more audiences consuming content digitally and on their social channels.
"How our sponsored series and athlete based content is shot, edited, presented and promoted needs to evolve with audiences as well," she adds. "This Olympics we will be doing a lot more to serve up content in a way that is enjoyable to consume where our audience is looking to consume it."
To that end, the broadcaster will deliver shorter, faster paced stories with different formats that fit specific social platforms, such as subtitling so audiences can watch in their feeds without any sound, are just a few things Gott says will be key to its success.
Another challenge this year's Olympics presents broadcasters is the fact that the Winter Olympics in Beijing are set to follow six months later. But CBC is viewing that as an opportunity: with the Winter Olympics so close, it believes it will be easier to maintain engagement instead of having to re-spark interest once the summer games end.
To that end, CBC is also partnering with Twitter Canada on a first of its kind two-game agreement for its Olympic Games coverage of Tokyo 2020 and Beijing 2022 and will bring five live stream events throughout the games.