Hardbacon's first foray into TV provides more credibility
The personal finance app is typically digital-first, but is also seeing opportunity with targeted Radio Canada ads.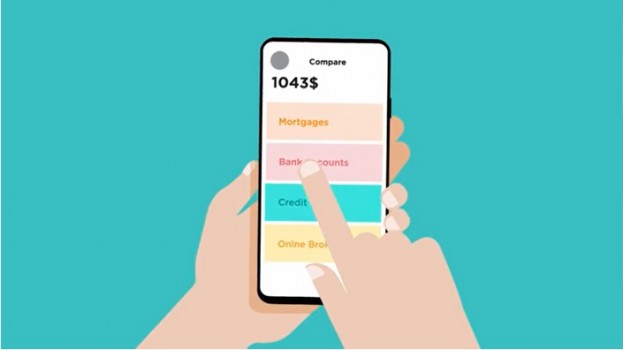 Personal finance app Hardbacon is including TV in its mix for the first time in its short history to add the brand credibility that's often lacking in Facebook and YouTube activations.
That's according to Hardbacon CEO, Julien Brault, who tells MiC that even though TV is harder to track for a digital-based company, he saw an opportunity to broaden the media mix with TV ad rates being lower in the current environment. Otherwise, he says, it would've spent dollars exclusively on digital.
The startup brand, which is going after a 25-45 demo of those interested or curious about personal finance issues, is activating with Canada-wide TV and OLV, starting today, July 13. The campaigns are running on Facebook and YouTube, as well as with targeted TV ads through media properties such as CBC-Radio Canada's Zone économie, hosted by Gérald Fillion, and on L'Indice McSween with Quebec personality Pierre-Yves McSween. The campaign will run throughout the 2021 summer season and into fall with new initiatives.
The creative messaging is around comparison shopping and getting consumers to take responsibility for their own finances by highlighting the Hardbacon app and website to compare everything from credit cards and bank accounts, to insurance and online brokers.
While the campaign was national in scope, the brand found success in French Canada. More specifically, despite its smaller, more targeted reach, CBC's French-language specialty news channel, Ici RDI, was an important addition to the media mix.
"Every time I was interviewed on this channel, we had so much traffic, more than when I went on Dragons' Den," Brault says. The fintech brand was featured on an episode of the popular venture capital reality show in Nov. 2020.
Hardbacon used a Montreal-based production company, Eko, for the ad creative, and purchased media directly.
Regarding the timing of the move, Brault says the brand couldn't go as big to compete with everyone in September. "We will see if the results are good and then we'll renew some of the shows," he maintains.