Acast partners with Donovan Bailey for new podcast
The weekly series will be ad-supported and feature integration opportunities for brands looking to lean into Bailey's fan base and potential new audience.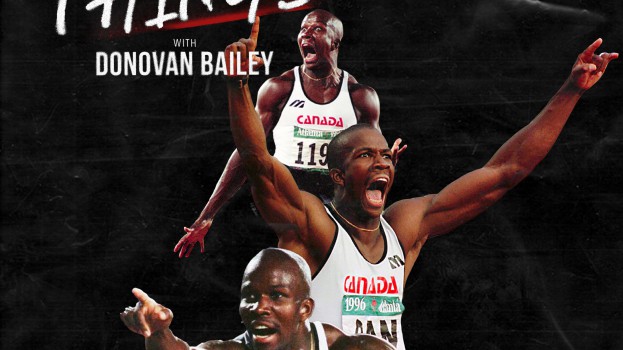 Podcast platform Acast has announced that it is partnering with two-time Olympic Champion and world record-breaking sprinter Donavan Bailey to launch Running Things, a new series hosted by Bailey and content creator Simon Jain.
"Donovan's show will not only support ads and host-read sponsorships, but will also allow for branded integrations, allowing brands to sponsor the series or work with Donovan and the team on branded episodes," Heather Gordon, Acast's managing director in Canada, tells MiC. She adds that buyers can also make use of Acast's new Sponsored Stories feature to create sponsorships with a higher share of voice than typical podcast sponsorships. "Now that Donovan is entering the podcast space, this is the likely the first time brands can get this sort of access to Donovan's brand in a direct media environment."
As podcasting's role in the media mix matures, Gordon says entrants like Donavan Bailey "speaks to the mainstreaming of podcasting as a media channel, and, in turn, the mainstreaming of podcasting as an advertising channel. Podcast content from sports stars to celebrities and important figures in Canada's history further demonstrates the medium is reaching general audiences across demographics, and not just niche groups or tech-savvy consumers."
Acast reports that it has fielded interest from brands across a diverse array of industries, with bookings from industry verticals ranging from financial services to apparel.
On the show itself, Bailey and Jain (with periodic guest appearances) discuss global topics relevant to the modern human experience, such as the Black Lives Matter movement, the psychological and sociological effects of social media, the politics of sport and critical moments in pop culture — all with a dose of levity and optimism.
The podcast debuts on July 22, and will run weekly each Thursday, available to audio audiences across all podcast apps and players, like Apple Podcasts, Spotify, Google Podcasts and Amazon Music. There will be a media campaign supporting the launch, details for which Acast says it can provide closer to the launch date next week.