ICYMI: Publicis Groupe buys CitrusAd
Plus, Twitter shuts down Fleets and Netflix tops SRG's report.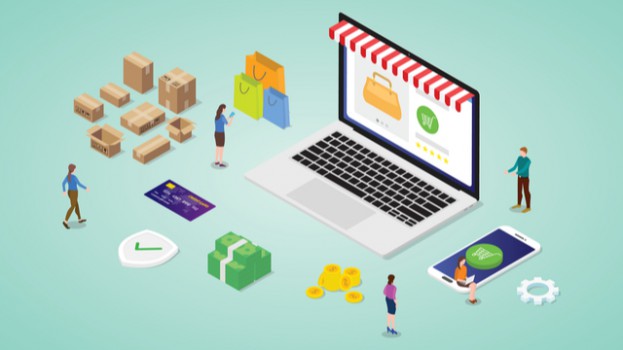 Publicis acquires CitrusAd
In an effort to accelerate the role of retail media in the marketing mix, yesterday, July 15, Publicis Groupe announced its acquisition of CitrusAd, an Australian-based white-label, self-serve, ecommerce ad-serving platform connecting brands to retailers, helping the former more effectively reach online shoppers, and the latter monetize digital shelf space.
The move pairs CitrusAd with Epsilon's Core ID, positioning Publicis Groupe to further develop identity-led retail media opportunities.
In April, Publicis teamed up with The Trade Desk to bring their respective consumer ID solutions together, making the Trade Desk the exclusive DSP for Epsilon's Core ID, in turn combining it with the open-source Unified ID 2.0. And in March, the holdingco partnered with Verizon Media to reach custom audiences through programmatic in a cookieless way.
This latest acquisition provides deeper capabilities around ecommerce and retail media, combining CitrusAd's efficiency – the platform reportedly delivers 60% conversion rates after one click – Epsilon's privacy-centric first-party data and their collective measurement capabilities, with SKU-level attribution and validation through actual transactions.
In Canada, the deal provides an opportunity for retailers and brands here to accelerate the adoption of retail media as a significant means of marketing personalization to prepare for a cookieless future, David Haase, CitrusAd's chief development and revenue officer, tells MiC. "First-party retail data is permission-based and brings the necessary data integrity to build more relevant and effective campaigns. The transaction will also expand CitrusAd's penetration in the Canadian market backed with the credibility of Publicis' global footprint."
The company will still reportedly act as a standalone business within Epsilon.
Twitter says goodbye to Fleets
Earlier this week, Twitter announced that it would be shutting down its Fleets function and, by extension, the Fleets ads format.
Fleets – a low-pressure way of sharing "fleeting" thoughts on the platform – were introduced late last year, launched to address some of the reported anxieties that were preventing people from tweeting. That said, Twitter reports that since its introduction, not enough users have been adopting the format, so as of Aug. 3 the feature will no longer be available on the platform.
Fleet ads testing only concluded last month (as planned), representing one of the platform's first assessment of full-screen, vertical format ads. That said, results of the tests are still forthcoming and, according to the statement, Twitter is still assessing how those ads performed, noting in the post that this is all part of the process and acknowledging that  "a number of these updates, like Fleets, are speculative and won't work out."
Netflix tops SRG's Must Keep TV report again
The 14th annual Must Keep TV report from SRG (Solutions Research Group) once again puts Netflix at the top of the list in the U.S., its fifth year among young adults 18 to 34, as streaming services claim half of the top 10 spots. ABC, CBS, Prime Video and NBC follow Netflix to round out the top five, with Prime moving into the number four position, up from sixth last year, relegating NBC down to sixth from fifth, and Fox down to seventh.
Hulu is now in sixth position, followed by Fox and Disney Plus moving up from number 13 last year to number eight this year. The debut entry in SRG's list puts HBO Max at number nine while ESPN completes the top 10 overall this year. The popularity of HBO Max cannibalized viewing metrics from its linear brand, HBO, pushing it down to 25th from 12th last year.
Netflix and Amazon Prime Video are numbers one and two among men 18 to 49. ABC is the leading broadcast network with this group and ESPN remains the top cable net. Women 25 to 54 put Netflix, Prime Video, and Hulu in the top three followed by ABC and CBS.
If SRG does conduct a Canadian survey this year, it will be in the fall.
The 2021 research is based on 1,400 interviews across the U.S. with consumers aged 12 and older conducted in May 2021.
 With files from Patti Summerfield.