CBC lays out Tokyo 2020 Olympic coverage
Pre-coverage begins Wednesday, with a content slate that provides 3,725 hours of coverage across platforms.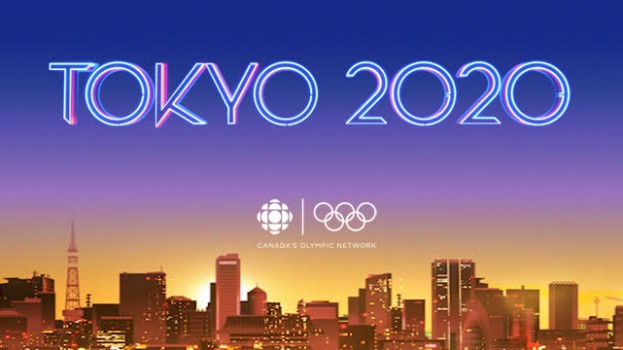 CBC's coverage of the Tokyo 2020 Olympic Games starts this Friday, July 23, with live coverage commencing at 7 a.m. ET on CBC, CBC News Network, TSN and Sportsnet, with the Opening Ceremonies live streaming via CBC Gem, CBC's dedicated Tokyo 2020 website and the CBC Olympics app on mobile devices.
A pre-ceremony show, hosted by Olympic Games Morning's Andi Petrillo, starts at 6:30 a.m. on Friday, followed by Scott Russell, who will guide Canadian audiences through the Opening Ceremonies and Team Canada's entrance, led for the first time by two flag-bearers – Miranda Ayim (Canada's Women's Basketball Team) and Nathan Hirayama (Canada's Men's Rugby Team) – representing the concentration on gender-balance for this year's Games. A primetime broadcast of the Opening Ceremony will also air on CBC at 7 p.m. ET.
CBC's coverage of the Opening Ceremony will facilitate closed captioning, described video and ASL integrations, as well as being offered in eight Indigenous languages, including Eastern Cree, Dehcho Dene, Dënësųłinë́ Yałtı, Gwich'in, Inuktitut, Inuvialuktun, Sahtu Dene and Tłı̨chǫ.
CBC's pre-Olympic coverage begins Wednesday, July 21 at 2 a.m. ET, featuring the Canadian Women's Softball team taking on Mexico. At 6:30 a.m. ET the Women's National Soccer team goes head-to-head with the host country, Japan. The full event schedule for Tokyo 2020 can be found here.
Along with TSN and Sportsnet, CBC will offer more than 1,275 hours of broadcast coverage, with an additional 2,500 hours of live sport across CBC Gem, the dedicated CBC Olympics website and the CBC Olympics app. CBC Radio One listeners will stay up-to-date with the five-minute "Live at :25 Olympic Report," every hour during regional morning, noon and afternoon drive shows, providing news on Canadian athletes and teams. CBC Radio's World Report, World This Hour and World at Six will also feature live reports and stories from CBC News reporters, gathering information on the ground in Japan.
Telelatino (TLN) will once again offer Men's and Women's football coverage and daily recaps. Select English and French highlights will also be available to Canadian publishing partners through STN Video. Viewers can contact their service providers for more information.
On the sponsorship and advertising front, for this year's Olympics, CBC pivoted, offering more targeted sponsored integrations that can answer a range of different reasons partners might have for being involved with Tokyo 2020 Olympic programming.