Indochino partners with NBC Olympics for Tokyo 2020
The Canadian fashion retailer is tapping into the hopeful 200 million viewers, spanning 17 nights of Olympic coverage on NBC.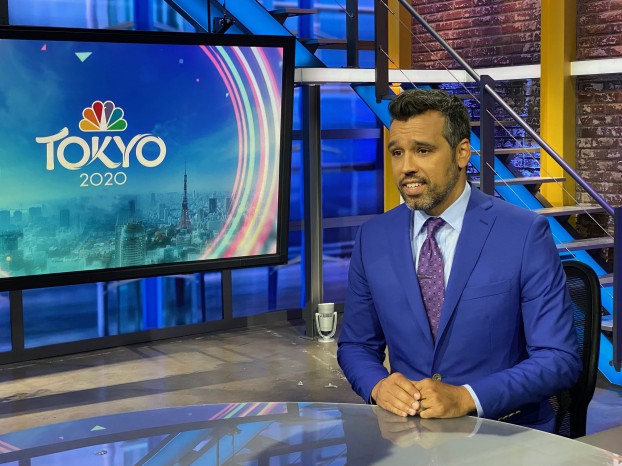 Reporting optimism and heralding a hopeful resurgence in fashion retail back in April this year, Vancouver-based menswear brand Indochino has been selected by NBC Olympics, a division of the NBC Sports Group, to suit up over a dozen select NBC Olympics and Telemundo broadcasters for its production of the Tokyo Olympics 2020 starting this week, from July 23 through Aug. 8.
"Partnering with a major sports broadcaster is a natural fit for us and we've previously seen success in Canada dressing hosts of the Jay & Dan Show on TSN," Peter Housley, chief revenue officer, Indochino, tells MiC. "Sports hosts, often influential former top athletes, always wear suits, so this partnership was a natural extension to showcase our product on-air."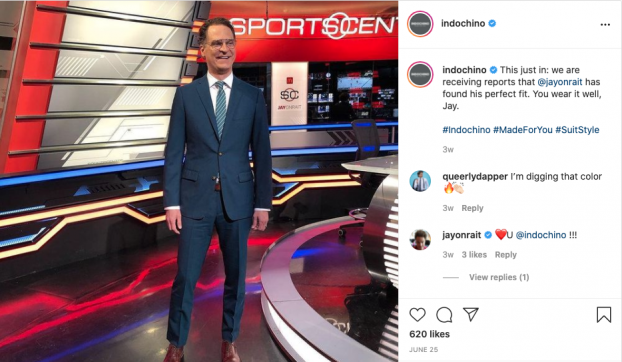 Over 200 million viewers are expected to tune into NBC's Olympic coverage over 17 nights, says Housley, "offering massive exposure not only to Indochino's core millennial male demographic but a broader audience of sports enthusiasts."
Athletes struggle to find a suit that fits off the rack, he adds, noting that Indochino has a history of dressing professional athletes and sports teams. These include Canadian basketball star – and Indochino brand ambassador – RJ Barrett, Canadian sprinter Andre de Grasse – an initiative with the Woodgreen Foundation, A United Way Anchor Agency, to dress 20 young black men as they enter the workforce – this year's number one NFL draft pick Trevor Lawrence, both the Yankees and Red Sox baseball teams, as well as Canadian Olympic athlete, Donovan Bailey.
In addition to the on-air exposure, the brand is also featured across NBC Olympics on-screen credits and social media. "As a D2C brand with a focus on sales generation, success would be an uptick in web traffic and ultimately new customer growth," Housley confirms.
A spokesperson for Indochino told MiC that weddings are currently driving business at the brand, bringing sales back to 2019 levels.