Travel Alberta partners with National Geographic on branded content series
Developed by Initiative's new Storyline content partnership team, the 360-degree video series is the first collaboration between the two brands.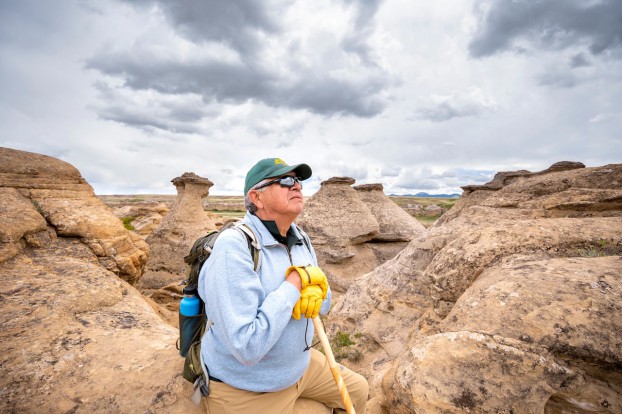 National Geographic and Travel Alberta are whetting the appetites of frustrated travelers with a two-part, 360-degree video series called "Wide Open Spaces" that showcases the province's breathtaking panoramas on the media company's global YouTube channel.
In the videos, viewers follow National Geographic travel photographer Kahli April as she hikes through Writing-on-Stone and Castle Provincial Parks, while telling the stories about the beautiful landscapes that surround her.
The first video profiling Writing-on-Stone's Matapiiksi Trail is now online, with the second to follow on Saturday. Both have been filmed using 360-degree technology that gives viewers the ability to explore the stunning geography from all angles.
The two videos, each between three and four minutes in length, represent the first branded content, 360-degree video series produced by National Geographic CreativeWorks, a content production studio that sits within The Walt Disney Company.
It's the first partnership between the two brands, and one that was sparked by Initiative, a long-time collaborator with National Geographic and the AOR for Travel Alberta.
Earlier this year, Initiative launched Storyline, a local content division that acts as its content partnership team and works with publishers, media owners and creators to bring branded content ideas to life for its clients. Initiative already had a small team of content strategists that worked across the company, but it wanted to bring the content work into a single department that specializes in branded content development and distribution.
Initiative's head of content Chris Gairdner says the strategy behind the campaign was to help Travel Alberta make up for a year of lost travel and promote Alberta as a destination this summer.
"We noticed a rise in virtual travel experiences during the pandemic, this trend to sample experiences before you go. We felt there was no better way to immerse audiences and give them a little taste of what Alberta has to offer than 360-degree video. We also knew Canadians have been confined to their homes for the better part of a year, so we wanted to showcase how Alberta and its iconic landscapes offer an antidote to that, a refreshing change from what we all have been experiencing."
Gairdner says the campaign itself is targeted to Canadians, including the paid media support. However, it will live organically across National Geographic's global YouTube channel, as well as its travel Facebook handle, helping it reach a global audience. Display and pre-roll ads are running from July 20 to September 12 on nationalgeographic.com, with other ads appearing across YouTube, Facebook, and Instagram.