Corus extends a digital content partnership into linear TV
Appleton's "Hidden Gems" series is not only running on male-centric Complex, but broadening its reach with programming blocks across three Corus networks.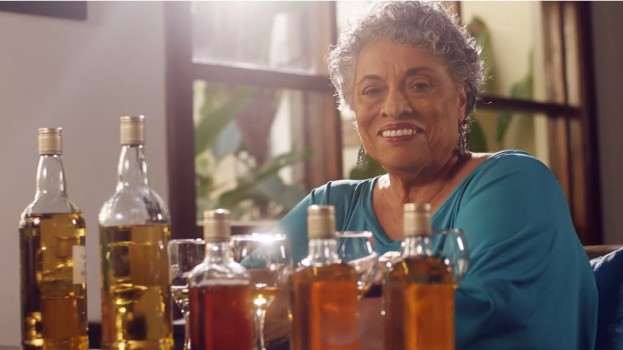 Campari's Appleton Estate Jamaican Rum is working with Corus' Complex Canada on a content series to broaden its male-centred reach – including the launch of a new programming block that will extend the digital series to linear channels.
The first episode of "Hidden Gems" is available now on Complex Canada, with a staggered rollouts for the rest of the four-episode series throughout August. The series features Appleton Estate's master blender Joy Spence in conversation with Jamaican-Canadian creators and entertainers considered trailblazers in their fields: filmmaker Charles Officer, PR and lifestyle blogger Catriona Smart, stylist and fashion designer Caffrey Van Horne, and musician/cinematographer/restauranteur Richard Hilary.
The series will be amplified across Complex Canada's Facebook, Instagram and Twitter properties with episodic teasers, static images, and a series of custom reels enticing viewers to the series, which focuses on "hidden locations" in Jamaica, Winnipeg, Montréal, and Toronto, and "exploring each creative's inspiration in the places they call home."
"We do a ton of these [branded content series] all the time," says Dervla Kelly, SVP of marketing and social division So.da at Corus Entertainment, citing the launch of Shop Small, its second campaign collaboration with Amex Canada and Twitter, which offers support to local, small businesses that will run until August 23rd across Canada.
For Appleton, it's about bringing acts of relevance to the premium spirits category, but making an emotional connection between Appleton and product excellence.
"We build strong communities around [brand] passion points," Kelly says, and its audience is on the lookout for what's trending, what's hot and what's new and to get recommendations. "We can really integrate brands nicely and authentically into our content and audiences respond really really well."
She tells MiC that Complex Canada drives more males than most of the other male-centric media properties, but Appleton was looking for a broader audience than what it's previously targeted, 25- to 39-year-olds.
The Hidden Gems series, therefore, will also be airing in linear TV in a new Complex-branded programming block on Global, Food Network Canada and National Geographic running from Sept. 2 to 5, which Kelly calls a natural fit, as food pairs well with rum.
"It feels like a relevant piece for our linear content channels, so we're going to air it there," Kelly adds.
On social and digital, the episodes are around the 5-minute mark. For broadcast programming, they're being stitched together for one 22-minute special, and Kelly says previous branded content efforts at that length have had "incredibly long watch times and high engagement," even at that length.
As reported in strategy, then newly-minted Campari Canada president Melanie Batchelor cited driving growth for Appleton Estate, which had seen somewhat flattened demand recently, as a key priority.
David Allard, VP marketing at Campari Canada, tells MiC via email that, this year, the brand is continuing to build relevance with a younger, vibrant consumer that seeks out inspiration and excitement, so highlighting these creators and reinforcing the brand's authenticity makes this a very exciting project.
Canada, Allard says, is the largest market in the world for Appleton Estate, which has undergone a big transformation over the past few years from a packaging and positioning standpoint, including an increased emphasis on the brand's Jamaican provenance and celebrating Jamaican excellence – and "Hidden Gems" is a great reflection of that.
"Hidden Gems" is produced by So.da, Corus' in-house social and digital agency, with support from Mindshare Canada's Content+ team. The agency tells MiC that the project, first ideated last fall, is one of the largest programs it has worked on.
"Hidden Gems" was done in collaboration with Fela, a production company founded by Taj Critchlow and Director X.