ICYMI: Kraft Heinz is giving away more ad space
Plus, former Mindshare managing director Lynette Whiley joins digital agency Chameleon and tech companies continue to see ad revenue increase.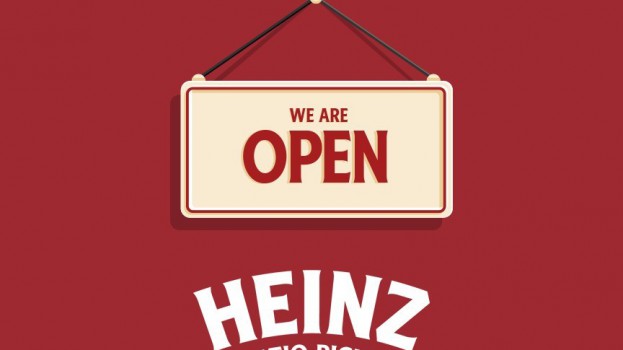 Heinz gives inventory to restaurants to promote their patios
Kraft Heinz Canada is once again giving away some of its ad space to small businesses in need, this time focusing on local restaurants that need help letting Canadians know they have a patio to safely dine on.
Through the "Patio Picks" campaign, the company's Heinz Ketchup brand will give $1,000 worth of paid digital media buys, conducted through the Heinz Instagram and Facebook pages, to 100 local restaurants who apply online. Those that don't get any ad space will have the opportunity to win a condiment caddy from the company.
The project is similar to one Kraft Heinz did last year under its Kraft Peanut Butter brand. While "Patio Picks" is focused more on restaurants that may have Heinz Ketchup on their tables, the Peanut Butter campaign had more of a focus on bakeries and cafes where it might be used as an ingredient.
Chameleon hires former Mindshare managing director
Location data specialist Chameleon Digital Media hired Lynette Whiley as a senior national account and marketing manager.
Moving to the sales side of the industry, Whiley previously spent 16 years with Mindshare, where she was the agency's managing director and lead on its IBM and American Express accounts.
Chameleon is a digital agency that specializes in utilizing mobile location-based data to enhance its advertising services. Chief digital officer Rodney Perry says the company is in "an aggressive growth phase," which unveiled the need for senior sales talent with a strong track record in operations and serving clients.
Facebook, Pinterest report big revenue growth in Q2
Tech companies and social platforms continue to report big boosts in ad revenue.
Facebook's revenue grew by 56% year-over-year in Q2. While that's partially due to comparison to a weak quarter in 2020 (at the outset of the pandemic), its ad metrics show ongoing strength, with a 47% rise in average price per ad, along with a 6% increase in the number of ads it delivered in the three months ending in June. It's also an acceleration of its recovery, having posted 48% growth in Q1. But while Facebook joined the likes of Twitter and Snap in saying the impacts of the iOS 14.5 privacy updates were not as dire as it had predicted in Q2, it expects to see a larger impact in Q3.
Pinterest, meanwhile, also beat analyst revenue expectations, up 125% year-over-year on the back of increased digital ad spending, with a net income of $69.4 million USD (the company reported a loss in Q2 2020) and average revenue per user growing to $1.32 USD. Users, however, ended up being a point of consternation for investors: Pinterest reported 454 million monthly active users in the quarter, roughly 30 million short of most analyst expectations.