Curiocity partners with Teads to offer InRead ads
The Canadian publisher and global media platform are working together to bring more advertising opportunities for brands.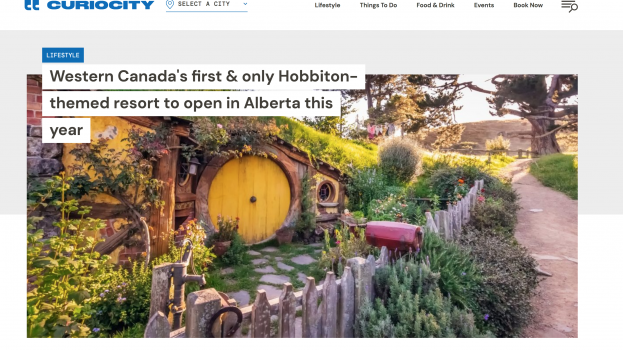 Canadian publisher Curiocity is now working exclusively with global media platform Teads to deliver advertising units within the content on its web pages.
"This partnership highlights Teads Canada's commitment to support and develop a sustainable future for Canadian media and journalism," said RJ Pauloski, managing director, Teads Canada in a release announcing the move.
The partnership will see the publisher – which is headquartered in Calgary, Alberta and publishes entertainment, food and lifestyle news from Toronto, Vancouver, Calgary, Edmonton and Seattle – work with the media co. to monetize its content with InRead ads (video and display advertising that appear between articles).
According to Curiocity, its platforms are followed by 2.5 million readers, with a monthly viewership of 1 million and monthly page views averaging 150 million. The site curates content from each of the five cities that it operates in to "help locals discover the potential of their city."
Teads is based in New York, where it works with marketers, agencies and publishers in 29 countries. Its advertising products reach 1.9 billion monthly readers across publishing powerhouses like The BBC, The Economist, The Washington Post, The Guardian, and VICE Media.