Media and tech need to create value to fit with digital habits
A new report from EY shows that concerns about screentime have made competition for time and wallets more intense.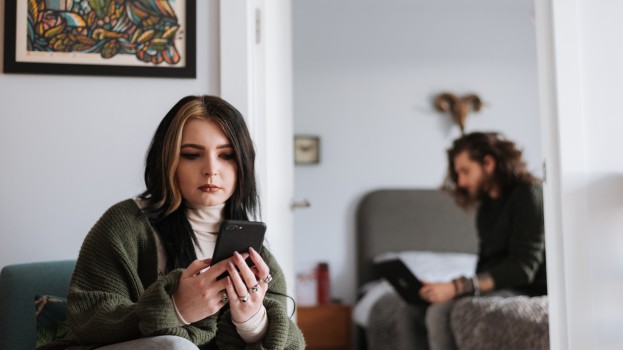 Consumers are spending more time staring at their computers, phones and TVs these days, and it is making them yearn for more simplicity and value from the digital platforms and service providers they subscribe to.
That's according to EY's Decoding the Digital Home report, compiled by polling 17,500 people in six countries, including Canada.
Half of Canadians polled by EY said their internet connectivity requirements increased during the pandemic, with 45% saying their TV and digital streaming needs increased.
While the majority are happy with the service they received from a technical standpoint, many are concerned about the side-effects that come with their increasingly digitized lives: 45% are actively trying to spend less time on the phone, 38% are worried about their family's screen time and 46% are secured about the privacy and security of their personal information.
With this, EY says it is likely that competition for consumers' time and money is likely to intensify, which means companies looking to be part of that competition need to add more value to their offerings: 55% of respondents said they pay too much for content they don't watch, and 48% believe their internet or TV service provider doesn't do enough to ensure they're on the best-value deal. EY suggests add-ons and new features, provided at no extra cost, can be a good way to ensure customers feel like they are getting value for what they pay for.
Aggregation is another option. EY found that 43% of respondents using streaming as the primary means of watching preferred shows and films, but many of them subscribe to multiple platforms, meaning they have to navigate different platforms and payment structures to simply find something to watch. With 35% of survey respondents saying the pandemic made them realize it's best to centralize their content needs with a single supplier, simplifying the content discovery process can be highly valuable to customers.
On the TV front, EY found that consumers are increasingly less willing to pay for bulk cable packages to access one or two of their favourite specialty channels, with one-third of respondents expecting to increase cord-cutting or cord-shaving behaviours.