Meanwhile, in Quebec: OOH is making a fast-paced recovery
Outdoor activity reached pre-pandemic levels as early as July. One reason may be because Quebecors appear to have a greater sense of security than the rest of Canada.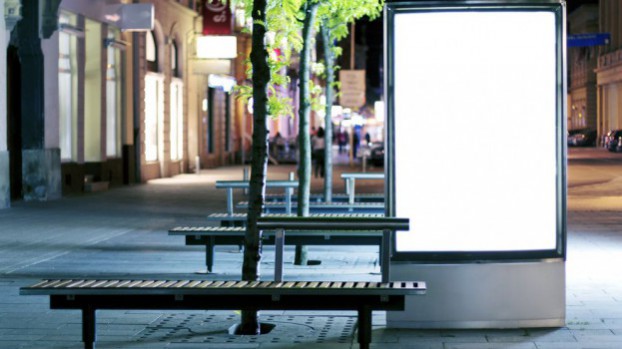 Out-of-home is a regular mainstay of advertising campaigns in Quebec, but had to take a back seat during the pandemic as restrictions tightened and outdoor traffic slowed. In July, COMMB reported that OOH activity in Quebec had inched closer to pre-pandemic levels, faster than other markets. One reason could be because Quebec loosened restrictions in the spring, earlier than other provinces.
The cities of Montreal and Quebec eagerly embraced the freedom of increased capacity at festivals and stadiums, and with alcohol sales now allowed until 1am, Quebecers have been getting out and staying out longer. A survey from Leger dated September 2021 reports that 51% of Quebecers believe the worst of the crisis is behind them versus the rest of Canada at 38%, so there is a greater sense of security among consumers in the market.
That security seems to have spread to tourists as well. Recently the Office du tourisme de Québec ranked hotel occupancy in Quebec City the highest of all major cities in Canada. Although the outlook for the province is optimistic, COMMB suggests that marketers should still plan OOH campaigns that include both commuter routes and residential neighbourhoods.
Patricia Heckmann, general manager, agency and client solutions for Quebecor Expertise Media, says overall circulation is up in Quebec and she believes another contributing factor is the massive vaccination campaign that began in Quebec in spring of this year. "Programmatic, I think, is also contributing to growth of OOH," she adds. "The momentum is strong, it's growing and advertisers like the flexibility and that it's instantaneous."
The addition of new digital capabilities has also enabled better interactivity and targetability. For example, Quebecor introduced Echo this summer, adtech that complements DOOH activations through geo-fencing and retargeting, mirroring (or echoing) the ads a consumer sees on a bus shelter on their mobile device.
Heckmann also believes that Quebec agencies and brands have also been upping their game when it comes to creative media executions. One exmaple is Danone's Silk, which piloted a unique project on World Bee Day for its almond milk with honey. Kinetic and Wavemaker partnered to use Pattison boards as part of an environmental approach to biodiversity to study solitary bee populations and pollination over the summer. Locally made nest boxes were installed at certain billboards across Montreal to allow pollinators to lay their eggs. The boxes will be studied by the Entomology Laboratory at the University of Montréal.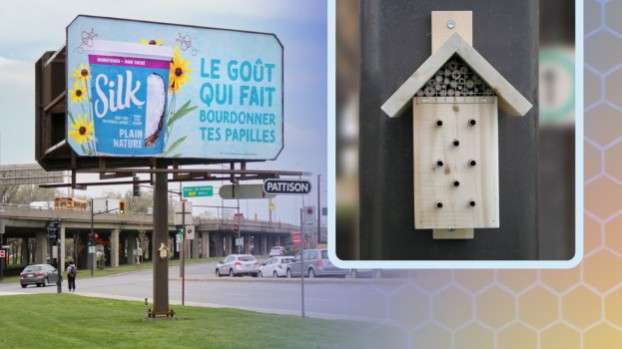 Debbie Drutz, president of Novus Media, says Quebec is unique for so many reasons and OOH works particularly well when you have teams focus on the market. "The time in which you connect with customers is important since Quebecers have joie de vivre and are always out-and-about. The flexibility of cities and permits allow for experiential opportunities, unlike Toronto and Vancouver, and products are often unique to Montreal alone, so a custom plan is required."
Dahlia Trinh-Viêt, media director at Glassroom Montreal, says even though there may be inventory challenges in some markets, OOH is a highly effective channel to connect with the population of Quebec at scale. "There is a lot of competition for good market inventory due to a host of factors such as in Quebec City where municipal regulations limit the number of outdoor faces. Montreal is unique based on how diverse the inventory is in terms of the number of locations and how many formats there are to choose from."
In addition, she says, "the constant growth of digital inventory and programmatic buying has also affected how we buy. While technology has its upsides, in a market like Montreal where out-of-home is already so fragmented, a reliance on simply buying the market programmatically is simply not enough. You also need to have strong vendor relationships, the right mapping tools, and local market knowledge to offset your digital reach direct buys to properly scale awareness."