Starts and Changes: Reddit, TikTok and Insta up the brand ante
Plus, more media news and moves from Bell, Rogers and La Presse.

Starts
La Presse unveiled privacy-safe offering for advertisers
La Presse partnered with Montreal-based adtech company Optable to offer a secure, privacy-first alternative to cookies for local advertisers.
Through the partnership, advertisers are now able to directly target consumers while respecting the privacy of their personal information. And Geoffrey Bernard, VP of growth marketing for La Presse told CARD's sister publication Media in Canada that the technology is similar to Google customer match, except done through La Presse.
"If an advertiser in the travel industry has identified 200,000 prospects, we'll be able to do a match and serve advertising to those people on our platforms in secure manner with a direct buy activation. We also have a model that can say we have an extra 100,000 that are very close to those targets, and you can run advertising against them."
Optable's technology encrypts the information held by companies about their current or potential customers as well as the information held by digital platforms about their users. It then compares and cross-references this coded and anonymous data to generate unidentified and targeted audiences that can be solicited without compromising privacy.
La Presse, which operates in a not-for-profit structure, launched single sign-on for all its platforms last year to encourage readers to create a free account to continue readership. To date, 70% of the content consulted on La Presse platforms is by authenticated users.
Rogers' Frequency Podcast Network unveils fall lineup
Rogers Sports & Media's Frequency Podcast Network has launched its fall slate of podcasts, a lineup that appears to be designed to appeal to almost everyone.
The fall podcasts cover a range of topics including celebrity gossip, politics, world events, pets, ghost stories, Black popular culture in Toronto, as well as a podcast for Filipino-Canadians, which is Frequency's first bilingual podcast in English and Tagalog.
Frequency offers a range of advertising opportunities from supplied spots to 30-and-45-second host-read messages, endorsements, and commercial podcast integrations. According to the company, full sponsorships give brands 100% exclusivity, with a prominent placement on the podcast site and campaign amplification via digital, social and radio.
Frequency says its podcast audiences are 74% Canadian and primarily urban, university-educated adults aged 28 to 34 with incomes from $50,000 to $150,000 a year.
The fall podcast lineup consists of The Reheat for celebrity gossip; Pinoy Nation, which looks at every aspect of Filipino-Canadian life; The Big Story: Canada Votes, airing now until September 20; Black Tea, returning for season three on September 27 to cover timely, topical issues in Black popular culture; serialized horror show Parkdale Haunt; Hot Plate: Inside the System, a 12-episode mini-series exploring how COVID-19 has impacted our food system; Tracking a Killer: The Cold Case Files; Fireside Canada, Canadian legends, myths and ghost stories; and How 2 Dog, returning for season two on November 1.
Bell Media develops social opps for holiday shopping
Bell Media developed new brand partnership products – just in time for the 2021 holiday shopping season.
"We are offering standalone social media opportunities that allow advertisers to engage with our brands and use their brand equity by sponsoring… opportunities across all our original productions," including programs like Your Morning and Marilyn Denis, The Social, as well as networks like TSN, says Amanda Rotstein, senior manager of brand partnerships for Bell Media.
Bell's in-house production capabilities, social media platforms and first-party data can be used for a series of social-first integrations that include Targeted Videos on Twitter, Facebook, and Instagram, Twitter Sponsored Moments, and Bell Media's newest product, which leverages Twitter Spaces where product mentions are made through live audio conversations on the platform.
"It's a new way of thinking about brand integrations," Rotstein says. "Previously, you only had social media access if you did a full broadcast integration, but this flips that narrative." For example, Your Morning co-host Ben Mulroney could step off of the show broadcast in real-time, and have audio conversations to dive deeper into a story on social. A brand is then able to integrate or sponsor the messaging, and leverage the opportunities of real-time questions or even emoji reactions.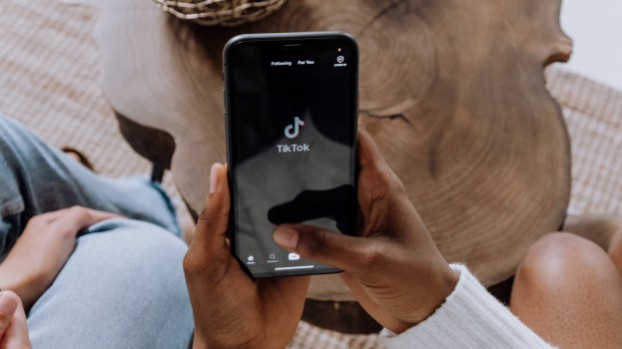 Changes
TikTok and Instagram make their platforms more shoppable
TikTok expanded its partnership with Shopify to launch TikTok Shopping, with a pilot for select Shopify merchants in Canada, U.S. and U.K.
Shopify merchants with a TikTok For Business account will now be able to add a new Shopping tab to their TikTok profiles and sync their product catalogs to create mini storefronts on their profile. In addition, Shopify merchants can use product links to tag products in their TikTok videos. The tags allow TikTok users to click the tagged product to take them to the merchant's storefront for checkout.
Meanwhile, Instagram is letting brands get closer to consumers with the launch of advertising in the Instagram Shop tab, a shopping interface the platform introduced last year.
The ads appear as single image or carousel format tiles on the Shop tab home page. Clicking on an ad takes users to the Product Details Page to learn more about the item and browse additional products from the brand. Products can be saved to wishlists or shared. All advertisers are able to run ads in Instagram Shop, regardless of whether they have an Instagram Shop or not.
Reddit helps brands reach users with in-feed ads
Reddit made a big change to threads, incoporating a new Conversation Placement that sits directly under the original post and above the first comment.
The new placement type showed success after 12 months of beta testing with more than 600 advertising partners including HBO Max, Adobe, Monday.com, The Washington Post, and Nespresso. Beta test partners saw a 9% average increase in clickthrough rate, a 10% higher downstream conversion rate and 23% lower cost per click rate when using both Conversation Placement and Feed ads.
Conversation Placement offers all the same brand safety features that exist for all Reddit advertising, including its Oracle Database Cloud integration via the Limited Inventory tier. In addition, negative keyword exclusion applies to the original post, the post body and top comment, which means Conversation Placement will not appear alongside the list of more than 1000 words that Reddit has deemed unsuitable for advertising.
According to Reddit, its users contribute to more than 350,000 conversations on the platform every day with 42% of their time spent in a conversation thread.
With files from Patti Summerfield and Chris Lombardo