How Dentsu has been progressing on diversity in Canada
The company has released a Canada-specific addendum to its parent company's DEI report.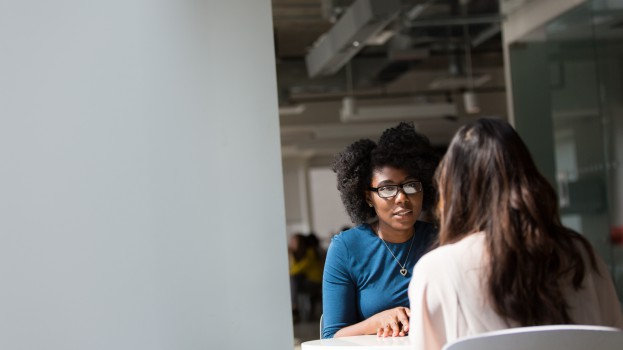 After Dentsu Americas disclosed its progress in May, Dentsu Canada has released its own Diversity, Equity and Inclusion Report that provides a more specific look at what the network of agencies has been doing here to further its goals.
The Canadian-focused addendum, titled "Pathways to Progress," outlines the agency's Canadian-specific actions since last summer. It highlights and focuses on the employee-led Action Teams, particularly the Anti-Racism Action Team, Womxn Who and activities by leadership across the network's agencies, which include Carat, Dentsu X, iProspect, Isobar, Vizeum, 360i, Dentsumcgarrybowen, Dentsu One and Merkle.
Gender representation at the network within Canada has greatly changed from June 2020 to May 2021, with the number of women in the workforce jumping from 47% to 61.1% this year. The remaining staff are 38.9% men and 0.6% non-binary.
At the leadership level, where equity has been notably hard to achieve across the industry, C-level positions have an even split between women and men, while director, VP and SVP roles have a 54.9% women/45.1% men split. The professional group that includes entry level and support roles, senior managers and some account directors are 63.2% women and 36.8% men.
Dentsu is working towards having a more inclusive workforce that better represents society inclusive of ethnicity, race, sexual orientation, gender, age, neurodiversity and differing physical abilities. It seeks to be an anti-racist organization and is taking a systemic approach to tackle racism and promote a culture of equal opportunity.
Self-identification is voluntary at the agency, but based on those who did chose to disclose, 21% of the agency is Asian (compared to 14.2% of the Canadian population, according to census data), 5% is Black (3.5%), 5% is Latinx (1.3%), 2% is West Asian and Arab (2.3%), 7% identifies with two or more races (0.7%), 4% identify as other (0.4%), 1% as Indigenous (4.9%).
Dentsu is also working with POCAM and is one of the agencies that has signed on to the group's committment to creating equity in the industry and tracking its progress on an ongoing basis.
Dentsu was also one of the first signatories of the BlackNorth pledge and worked closely with the organization on its "Part of The Problem" mass campaign. Other ways Dentsu has backed up its DEI pledges with its work include Dentsu One's "Speak Up For Inclusion" campaign for RBC, as well as a Dentsumcgarrybowen campaign for Dyslexia Canada that aimed to sensitize the public around what it's like for children living with dyslexia on a day-to-day basis, offer the necessary resources to help them overcome the learning disability and properly educate adults on the matter.
The agency is further investing in its people as part of its DEI efforts, including mentorship, mental health programs, a speaker series and, with the help of KDPM Consulting Group,  13 DEI-focused listening sessions with different stakeholders: BIPOC talent, people leaders and its senior leadership team.
Going forward, Dentsu's focus areas for 2021 are centered on embedding DEI further into the business, solidifying leadership accountability, increasing representation through equitable policies, supporting courageous conversations and events that drive cultural fluency into daily ways of working, and collaborating with clients and industry partners to taking
more action for progress.