Behind the Buy: Cashmere fashions its first on-air broadcast
CMO Susan Irving on why (and how) the CPG co is moving its long-running couture show to linear TV and VOD.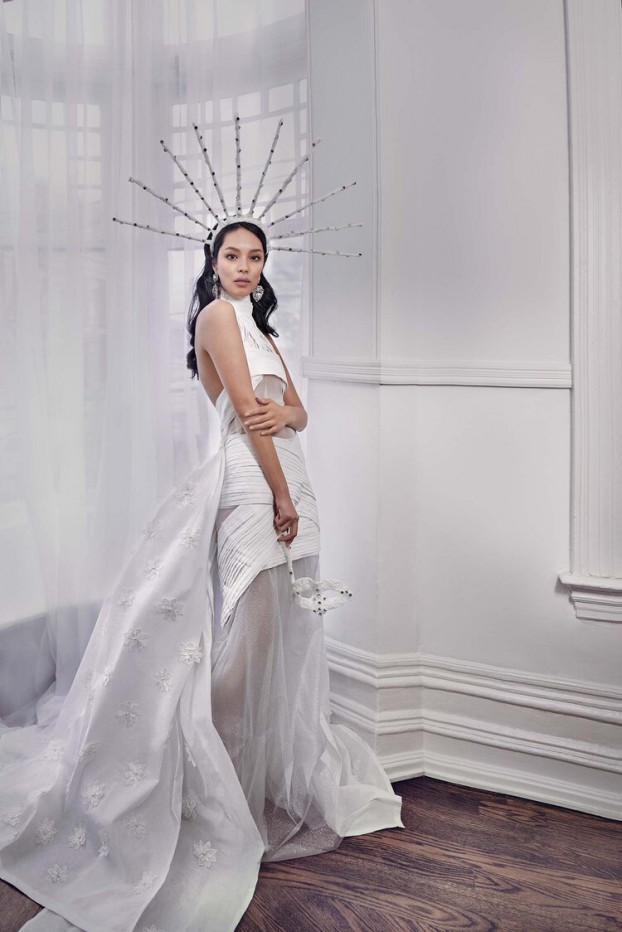 Cashmere's pivot from an in-person gala to a Facebook Live event in 2020 was such a success in generating interest and views that this year's production is moving from digital to linear screens in the brand's first-ever fashion show TV appearance.
The 18th Annual Cashmere Collection is taking to the airwaves in a TV special airing on CTV on October 8 at 7PM (EDT), and will be housed on Crave following the broadcast.
Susan Irving, CMO at Kruger Products says Bell Media was able to give Kruger's first-ever 30-minute produced segment a primetime spot, but adds that it was also important to allow people to be able to watch it on their own time via Crave.
Last week's small, socially distanced Belle Époque-themed VIP fashion show at the Globe & Mail Centre was still a departure from its usual roster of 250 to 300 guests. Still, Irving insists the brand has something Canadians really want to see. And, as great as it is to be featured on Breakfast Television as the collection usually is, the brand wanted to do something bigger for this year, says Irving.
"We realized we had content for more than just a TV commercial to be able to show Canadians these wonderful designs," she says.
The TV event is hosted by The Social's Melissa Grelo and Etalk's Tyrone Edwards – both CTV network shows – and features Cashmere Collection Curator Joe Zee, best known for his appearances on GMA, The Marilyn Denis Show and the original Gossip Girl. The show's three hosts are currently on tour promoting the program, and according to Irving, viewers will see sneak peeks of show clips and gowns to spur interest.
The move to linear and VOD is also a result of its success with Facebook Live last year, which saw 11,000 viewers tuning in, and 180,000 paid views thereafter. The voting component for the Canadian Breast Cancer Foundation, Irving says, really helped drive awareness. In fact, it saw the highest increase in votes, 25% more than a year ago. Coast to coast engagement is another reason Kruger decided to create a TV show – and translate the creative into French – as well as place it on Crave.
In terms of media and production spend for the event, there was a "significant investment on our side," Irving says.
To get the word out about the show's TV debut, the brand is woking with Bell Media as its program partner and there will be "tons of promotion" in the week ramping up to the TV broadcast, says Irving. Advertising will primarily run across digital and TV channels, and there will be a lot of PR outreach now that the gala is done, Irving says.
Lesley Mills, media director at Wavemaker, tells CARD that there will be "11 broadcast integrations and over 50 pieces of unique content to drive users to whatever platform they most consume video content."
"We specifically funneled more resources into digital touchpoints so that we could harness the impact of the awareness campaign and drive users to participate with the property over the month of October, by voting for their favourite dress," he adds.
Irving says the show audience is primarily women 18-54, however, what we know about breast cancer, is that every Canadian is affected by it. She adds, "We'll have to evaluate the results versus the expense and understand the ROI" and if it's something that really engages Canadians, Kruger will continue to drive this "through 2023 and beyond."
The TV special was produced by Bell Media.