Are we doing too much, too soon in the name of social equity?
Agents of Necessity's Sarah Ivey wonders if the industry is moving so fast that it's not learning enough about the hurdles it's creating for marginalised groups in the process.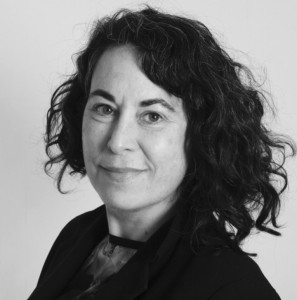 By Sarah Ivey 
As I write, it's the National Day for Truth and Reconciliation. The world has changed immensely in terms of awareness of fundamental inequalities and prejudice, but, arguably, not in real changes in behaviour. What does this have to do with the media world? Well, these days, quite a bit.
We've all seen from brands and companies pledges for change in the form of percentage of spend allocated to BIPOC/LGBTQIA+ media outlets. Here's the reality: those type of initiatives may in fact be causing more harm than good, at least in the short term.
Post-George Floyd, many companies pledged a certain amount of spend to support those businesses. Was this the right thing to do? Yes, on paper, awesome. In reality? I turned to Melvin Wilson to answer that one.
Wilson's company Solve Innovation Group has several initiatives in the media and tech sectors to assist BIPOC publishers and small businesses in the U.S. And his take on the recent wave of pledges was that it was simply too much, too soon.
"Brands are looking to spend the money in the same way they currently do with partners who've been established for 15-plus years in complex ecosystems. Most of the BIPOC publishers that they want to invest in, they're not giving them time to grow into that investment," he says. "For example, you have companies that normally would expect to get contracts of $50,000 from a big brand. They're now dumping $5 million contracts on these folks where they can't even cover the insurance to take the contract, right? It's almost like winning a free car, but now you owe taxes."
Wilson points out that there are other hurdles being created by the advertising industry. The irony of brand safety is the importance of news and "sensitive" topics. Brands in many cases avoid association with news and trigger topics – when in fact that kind of content is of paramount importance to BIPOC/LGBTQIA+ publishers and, of course, their audiences.
There's also the industry's passion for standardization and certification. "Minority certification, for example, can become a hindrance for participation. It's important for these companies to continue to grow, but at the same time certification can either cost them more money or exclude companies brands are trying to include – by having hooks for certification like tax statements, etc. You've basically created another hurdle for people to jump over, just to stand in line with no guarantee for genuine shot at the business."
So, the question is, how can media planners and buyers smooth the process so that both their client's needs and BIPOC media owners get the support they need to succeed? Wilson likens the process to treating it like an emerging medium.
"I think that the expectation of immediacy is just false. You can't take something that you've not engaged with for a decade or more, and then have it all work out in 12 to 18 months. I feel like there's not a conservative effort to kind of let the category grow in the same way we've done with a TikTok. It normally takes two to three years to even get a read on where you need to go."
I suggested that the motto for being supportive in BIPOC media is the polar opposite of Facebook's mantra of "Go fast, break stuff." Wilson demurred when we talked about this: "It's not about moving slow. It's about moving fast but learning things."
It seems that "throwing money at the problem" is just as ineffective when it comes to social equity mandates as anything else. As much as brands and companies are eager to help, patience, learning and time are key to successfully supporting minority-owned media.
Sarah Ivey is the founder of strategic consultancy Agents of Necessity