Streaming TV passes a 'tipping point'
A new report from Roku and NRG also find parents are particularly interested in ad-supported options.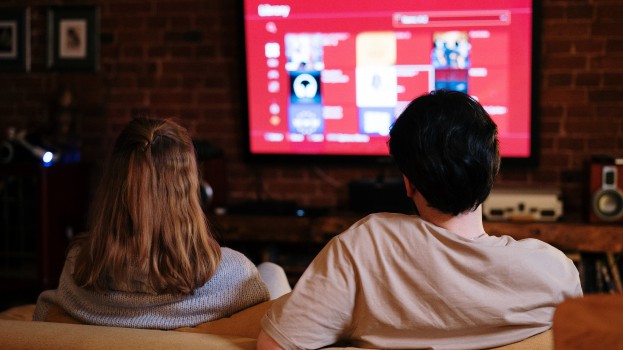 The growth of TV streaming has been hard to ignore, especially over the past year and a half, with four in five Canadians – versus three in four who pay for traditional TV – classifying themselves as TV streamers.
That's according to the latest annual survey by Roku and the National Research Group (NRG), based on a survey of nearly 1,000 Canadian adults who watch at least five hours of TV weekly.
More than half of respondents expect to watch as much TV as they did during the pandemic, even as restrictions loosen. A big reason for sticking with streaming, according to 71% of Canadians, is because they want to watch something everyone is talking about. In addition, the ease-of-use, cost-savings and content quality of TV streaming was shown to have extremely broad, intergenerational appeal among Canadian consumers.
More than eight in 10 Canadians agree that one of the biggest factors when deciding whether to try a new streaming service is if it offers free and paid subscription tiers, with 42% of TV streamers using ad-supported services.
There is a strong trend toward ad-supported streaming. Parents with kids at home (41%) are the group most open to ad-supported options. The report also says AVOD streamers are the most engaged audience, with 38% streaming more than 20 hours a week and spending more than three hours in a typical TV streaming session. Nearly four in five AVOD viewers also say that they use another device while TV streaming, opening the door for cross-screen opportunities.
The new movie releases that were diverted to streaming services when theatres were closed during the pandemic would still be a key reason 72% of respondents would try a new streaming service in the future, while 68% say sports content would get them to try something new.
The report also highlights some generational differences between TV streaming behaviour, though it has a foothold with every generation, as 98% of Gen Z, 96% of millennials, 86% of Gen X and 68% of Boomers are watching more TV streaming services in the past year.
Three in four streaming Boomers say the variety they get from streaming is impossible for a traditional TV service to match. They also say streaming is more convenient than traditional TV and 40% have subscribed to more streaming services in the past year.
While live sports is increasingly accessible via streaming services, the dominance of traditional TV in securing rights to major leagues means two-thirds of viewers are watching sports via that platform. However, all viewers are likely to continue watching sports through whichever their preferred format happens to be – 71% for TV streaming and 75% for traditional pay TV.