ICYMI: Apex Mobile launches in-game ad division
Plus, Blue Ant creates a dedicated influencer offering with The Influence Agency and Pompe extends into Ontario.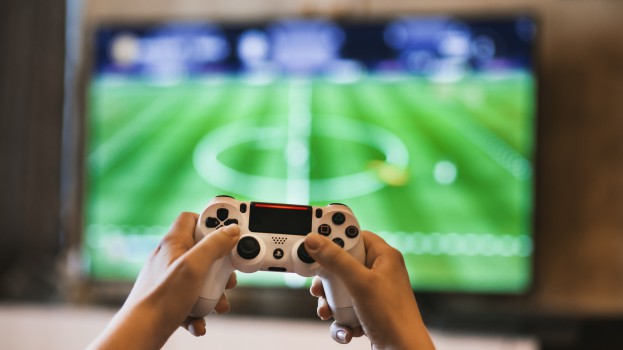 Apex creates a dedicated gaming offering
Apex Mobile Media is using its position in in-app advertising to springboard into gaming.
The Apex Gaming Network will help brands reach gaming audiences in-app, on console, PC, and within live stream environments through exclusive Canadian partnerships with publishers and technology leaders in the gaming space. Several of those partners at launch are ones that Apex has previously worked with through its mobile in-app advertising, including developers like EA and Rovio, as well as game-focused advertising companies like Roblox platform Bloxbiz, AudioMob, Fluuid and Frameplay.
One of Apex's key focuses has been on providing in-app advertising solutions that minimize interruption to the user experience, something it looks to continue with its further push into gaming. To that end, its offering includes audio ads that play over top of gameplay, dynamic in-game insertions onto things like billboards and signs in the game's setting, sponsored takeovers and branded gamification creation.
Pompe Media has its eyes on going national
Quebec digital signage providing Pompe Media is expanding into Ontario.
Pompe has extended its "Neo on the Go" gas and convenience network into 10 gas stations (at fuel dispensers) and at 30 gas stations in the province. The joins the over 100 gas stations and 200 convenience stores the company already operates at in Quebec. Further installations in Ontario are planned for the coming months, and signal the company's intent to go national.
"Development outside Quebec, particularly in Ontario and the rest of the country, is a priority for the company," says Ismael Alaoui, president of Pompe Media. "Our services are very much appreciated in Quebec by our partners and consumers alike, so it was natural to offer them nationally."
Blue Ant partners with The Influence Agency on influencer offering
Blue Ant Plus, the company's branded content studio, and The Influence Agency have formed a strategic partnership to offer a one-stop destination to help clients to move from one-off influencer campaigns to a more sophisticated content-based strategy.
This full-service offering includes standardized pricing and data analytics reporting. Blue Ant Plus will lead the creative content production, distribution, and project management. The Influence Agency will act as matchmaker to help clients discover and work with a diverse range of influencers who can share their messages in an authentic way. The offering is being led by Toni Rufo, head of client services at Blue Ant Plus, and Stephanie Palsati, partner and director of client success for The Influence Agency.
Prior the new partnership, the two companies collaborated on campaigns for clients that include Corby Distilleries, Catelli and Spin Master.