Industry efforts are putting a big dent in brand safety risk
IAS' first half report also finds that the burgeoning connected TV category is also delivering high viewability.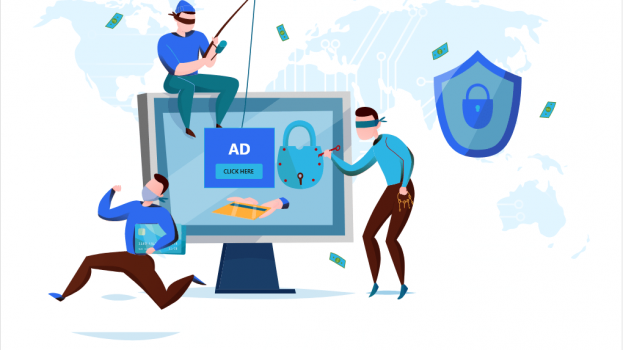 Digital media's quality control efforts and the preparation for a post-cookie world have helped brand safety risks decline, according to Integral Ad Science's Media Quality Report for the first half of 2021.
Brand risk dropped across all formats and environments globally – falling below 4% – as more advertisers adopted sophisticated brand suitability and risk prevention tactics. Display was the safest ad format, averaging brand risk rates of 2.4% on desktop and 2.6% in mobile web globally. Brand risk for desktop display campaigns dropped in Brazil, Mexico, Canada and the U.S. As more marketers across the Americas optimized away from violent content, these efforts helped push global brand risk for desktop display down to hit 2.4%.
In Canada, desktop display campaigns historically counted adult and violent content as top threats, representing 45.8% of brand risk back in 2018. Since then, advertisers in Canada have optimized away from these threats, shrinking the shares of adult (7.2%) and violent (15.9%) content to all-time lows. Canadian advertisers' success avoiding adult and violent content reduced desktop display brand risk from 7.8% to 2.1% over the same time period.
However, the share of brand risk linked to illegal drugs has more than tripled over that same time period to reach 36.0% in Canada, possibly indicating a higher tolerance for this content among Canada's advertisers and consumers, or herald the next category ad buyers will address to reduce brand risk in the future.
While consumers stayed at home relying on their favorite screens to stay connected and productive in the first six months of 2021, video ad viewability shot up across all environments and most markets globally. CTV ads remained the most viewable format overall, reaching 93.2%, with benchmarks for all other video environments unable to break the 80% mark.
Average time-in-view for display campaigns experienced reductions across all environments. Worldwide average time-in-view for desktop display and mobile web display dropped 2% and 5%, respectively, while mobile app display saw a nearly 25% year-over-year reduction. Desktop display ads remained in-view more than any other format, averaging 22.67 seconds.
Global ad fraud rates trended higher in desktop environments and lower across mobile. Optimized-against-ad-fraud levels rose for desktop display and desktop video. Ad fraud rates dropped for mobile web display and stayed flat for mobile web video, keeping mobile ad fraud rates at less than half the levels on desktop.