Why Narcity created a barrier to entry for programmatic ads
Raising the floor for display ads was aimed to create a higher quality environment for both users and advertisers.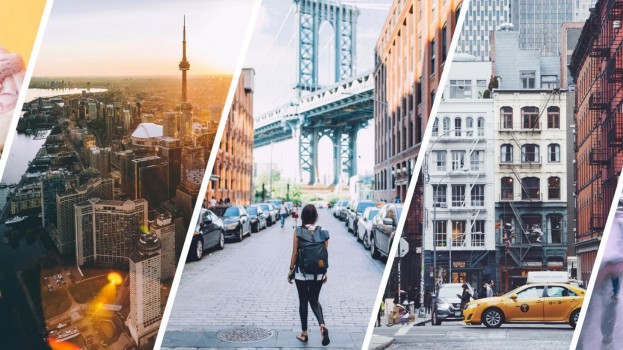 Last month, Narcity Media tried something new: make it harder to buy ads on its sites.
At the beginning of September, the company – which operates hyper-local sites like Narcity and MTLBlog – applied new pricing rules across its properties for all display ad banners bought programmatically, increasing the minimum price ads could be bought for.
Overall, the plan with the move was to ensure that the quality of ads reflected the quality of Narcity's content and the user experience, as well as take a wider view on brand safety that includes other ads, and not just content. The publisher doesn't believe brand-safe ads should be seen next to questionable or low-quality ads such as new diet offers, those making false claims, unprofessional creative or potential malware. Increasing ad prices is expected to eliminate some of the sketchy ads based on price alone, improve the experience for users and lead to better ad interaction, visibility and performance.
There is another issue that the price change is addressing. Narcity believes that automated systems, DMPs and trade desks aren't accurately portraying the value of its users or content. Adrian Seeley, director of media sales at Narcity Media, explains that one of the problems in programmatic trading is that the value of publisher inventory is defined by bidder systems and technology partners. This means open exchange buyers help decide the financial fate of publishers, but with little concern for brand safety measures, the ability to create intrinsic value to a brand, or deep thought on the impact ads have on users.
"From our perspective, when we look at our actual performance metrics compared to the industry, we're right on par in most aspects," Seeley says. "We know our brand is top of mind with a solid audience of millennials who are super connected and loyal to our sites. Unfortunately, this holds little value in the open market as tech systems don't know the difference."
To highlight this value discrepancy, Seeley points to iOS users as an example. They make up about half of all Narcity readers (55%), which the publisher's research (backed up by similar findings by Comscore) indicates that iOS users typically have a higher household income and are more likely to spend on products they see advertised. Despite this, impressions from iOS users have become cheaper to buy, which Seeley expects is a result of Apple limiting the ability to target ads on iOS, leading traders to consider the inventory "low quality."
After just over a month, the result of the price change has been fewer ads and a 30% drop in daily revenue from open auction at Narcity – but higher quality ads across all Narcity properties.
Viewability has increased by 5% compared to the previous period, and big boosts to click-through-rates: 32% overall, and 74% through ads bought in open auction. CPMs overachieved by 46% and despite the drop in open auction revenue, programmatic direct revenue grew by 116%.
Looking ahead, Seeley says the demise of cookies will increase reliance on publishers to provide reach for advertisers. Efforts that improve the standards and quality of inventory, as well as a focus on reducing fraud and increasing brand safety, will benefit publishers and buyers alike. To back up its view that strong relationships with advertisers that allow them to hold publishers accountable are important, Narcity has lowered programmatic guaranteed and preferred deal rates for agency partners – despite the base floor rate at open auction remaining permanent.