Leger buys digital agency Ressac
The market research firm aims to offer a comprehensive service extending its data and insights into campaign execution.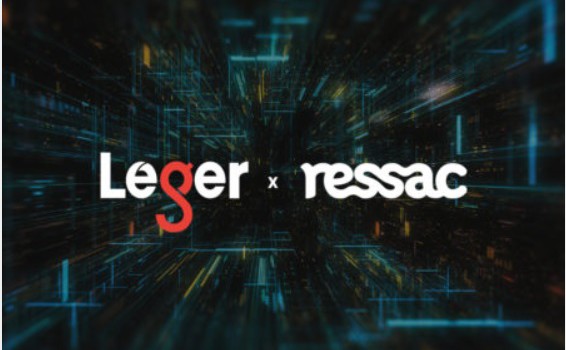 Research firm Leger has acquired Ressac, a Quebec agency specializing in media strategy and branded content activation, in a bid to take its insights work into the digital media realm.
In what he says is a first of its kind movie, Leger president Jean-Marc Léger says the strategic acquisition will enable Leger to offer 2,000 clients a comprehensive service extending from market research to the execution of digital campaigns, particularly healthcare, finance and public affairs where it wants to continue to grow.
"Our ambition now is to revolutionize the digital marketplace by optimizing campaign performance on an ongoing basis," Léger says, calling the move "an exceptional marriage between market research and digital performance."
Leger held discussion with 22 different digital agencies in Montreal and Toronto and began negotiations six months ago. Leger plans to double Ressac's size, as well as open offices in Toronto and Vancouver.
Pablo Stevenson, president of Ressac, tells MiC that all industries have a specific challenge, trying to target the right person at the right time with the right message. That goal has become a trickier proposition lately with the changing digital landscape, removal of third-party cookies and privacy-focused updates in iOS 14. He believes having access to Leger data will really enhance performance; "if it's not measurable, it's miserable," is a maxim Ressac operates by.
Ressac's roster of clients includes Desjardins and GardaWorld. Ressac will maintain its identity and current team, and gain access to Leger's offerings, working in collaboration on a suite of joint products. Stevenson adds that a primary need as an agency is recruiting, which Leger's growth plans will help address.
One of the advantages Ressac has, Stevenson says, is to help brands actually execute strategies, always taking into consideration the resources of a client, so that everything recommended can be executed independently or in collaboration.