Rogers revenue stays flat in Q3
Roughly in line with analyst expectations, the media segment was impacted by the late timing of last year's NHL and NBA seasons.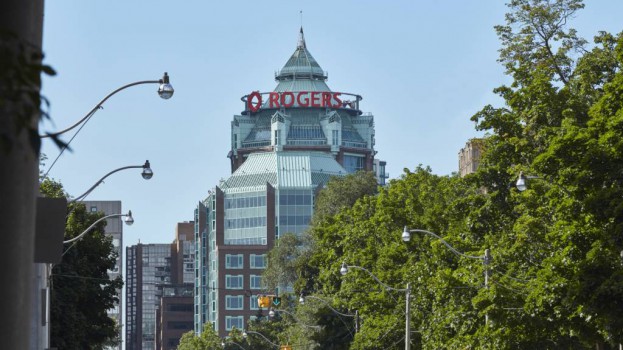 While there's signs of upheaval in its senior ranks, Rogers maintained its financial performance in Q3.
The company brought in $3.67 billion in revenue for the three months ended Sept. 30, roughly in line with its results from Q3 2020. Adjusted net income did dip by 2%, however, which the company attributed to slightly lower EBITDA due to the impact of the media segment.
In that segment, revenue was down by 3%, which the company attributed to the late timing of the NHL and NBA seasons last year resulting in the seasons concluding in late Q3 of 2020, when they would typically end in Q2, leading to an unfavourable comparison for ad revenue; year-to-date, media revenue is up 22% year-over-year thanks to higher revenues from the return of sports, as well as increased revenue from TSC.
Elsewhere within the company, revenue from wireless services – Rogers' largest business segment – was down by only 1%, while revenue from its cable and internet service was up 3%. The company had a net growth of 64,000 IgniteTV subscribers, with the total at 732,000 as of Sept. 30.
During an investor call Thursday morning, the questions immediately turned to recent turmoil at the executive level following an attempt by company chair Edward Rogers to oust CEO Joe Natale, a move that was blocked by a majority of the board, which includes three other members of the Rogers family. CFO Tony Staffieri, believed to be the chairman's pick for Natale's replacement, left the company on Sept. 29.
Natale shut down those questions during the call, saying he felt supported by the board, that he would not be sharing details of a recent board meeting and that his focus was on running the business and completing the company's acquisition of Shaw.
However, the company did disclose alongside Thursday's financial results that it had established a new committee to "establish clear protocols for interactions between the chair and members of management." The committee is composed of directors John H. Clappison, John A. MacDonald and Melinda M. Rogers-Hixon, the last of whom is Edward Rogers' sister.