The subtle differences between English and French media habits
Vividata research finds BIPOC, in particular, are more likely to be magazine and newspaper readers in Quebec.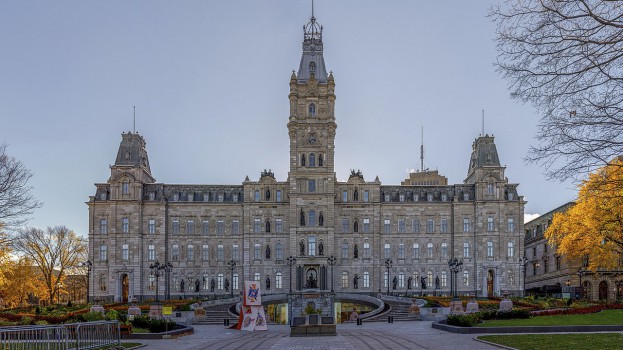 Some media habits are the same between the English- and French-speaking populations in Canada, but new research from Vividata dives into the small differences that can have a big impact on both local and national media mix.
For example, whether Francophone or Anglophone, people over 50 are the age group most likely to have read printed magazines in an average month. However, those under 35 and BIPOC Canadians read more issues, on average than those over 35. And while 27% of Anglophones identify as BIPOC, compared to 9% of Francophones, BIPOC Francophones are more likely to have read printed magazines than their Anglophone counterparts, while younger BIPOC Francophones also read more print magazine issues in a typical month.
Digital magazine readers generally skew younger, with a reach of up to 65% for those under 35, then decreasing to as low as 43% for over 50. Reach of digital magazines among Francophones is generally higher than English speakers, especially for those under 35, or those who identify as BIPOC. Canadians in general are more likely to access digital magazines through their computers or smartphones, but accessing digital magazines through a tablet is slightly more popular with Francophones with a reach of 17%, compared to 14%.
Magazines related to food or travel are the most popular among Canadians in general, but Francophones are more likely to prefer a broader range of content, especially those related to art, culture and alternative news.
Like print magazines, print newspapers reach a higher proportion of older audiences, and hold their attention longer as well. Older Anglophones, for example, spend over three hours reading print newspaper content in a typical week – nearly twice as long as Canadians under 35. While white Anglophones spend more time reading print newspaper content than white Francophones, the trend is reversed among Canada's BIPOC community, with BIPOC Francophones spending 40 minutes longer reading print newspaper content in a typical week than BIPOC Anglophones.
In general, digital newspapers reach over half of all Canadians over 18, with Francophones more likely to only access digital newspaper content more than Anglophones, but also to spend more time reading it as well.
Computers and smartphones are used to access digital newspaper content most. Like with digital magazines, however, Francophones use tablets far more often than Anglophones, with 29% of Francophones reading a newspaper by tablet, compared to just 16% of Anglophones.
Overall, television reaches 93% of Canadians on any screen or device in a typical week, ranging as low as 88% for Francophones under 35, and peaking at 97% with Francophones over 50. Older Canadians also spent far more time watching TV, holding the attention of those over 50 for around 24 hours in an average week, compared to as low as just 17 hours for Francophones under 35.
In an average month, four in five Canadians stream television or other video content online. In terms of time spent in a typical week, Anglophones under 35 spend more time streaming than any other age group. At nearly 12.5 hours per week, it's over an hour longer than Francophones of the same age. But at nearly 13 hours, BIPOC Francophones spend the most time on streaming video in a typical week.
Radio reaches older Canadians more, with 69% under 35 tuning in weekly on average, and 83% of those over 35 doing the same. At approximately seven hours and 48 minutes, Francophones over 50 spend the most time listening to radio in typical week. While more Canadians listen to radio the conventional way over other formats like streaming, subscription services, and satellite, Francophones are more likely to do so than Anglophones. However, with Francophones skewing older in general, they are less likely to listen to the radio through streaming or subscription services – a trend similar to how they watch TV.