COMMB introduces audio OOH measurement
Working with Stingray, the bureau will be able to quantify the value of contextual ads in retail environments.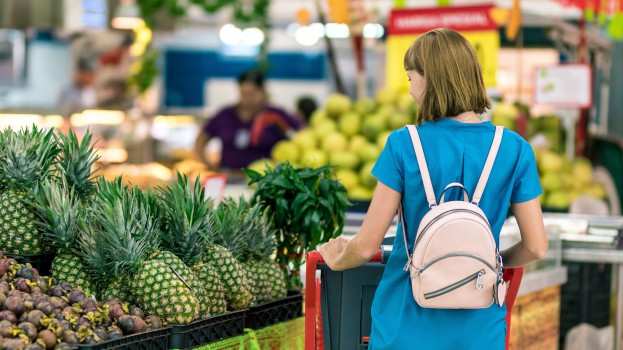 The Canadian Out-of-Home Marketing and Measurement Bureau has unveiled a place-based audio out-of-home (AOOH) measurement methodology, a project president Amanda Dorenberg has been working on since joining the organization a year ago.
Audio out-of-home generally refers to audio heard in retail environments, covering music played to programmatically served ads.
Measuring AOOH impressions will enable members to quantify the format's value as part of the media mix. Following approval by COMMB's Research Committee and the Board of Directors, the measurement and reporting of digital audio ads will be implemented in retail stores throughout Canada.
"Audio OOH is a growing category as it allows marketers to reach target audiences with contextual audio content," Dorenberg says. "This category is applicable in many retail sectors but is currently expanding rapidly in grocery and convenience stores, where brands can have an immediate impact on consumers' decisions."
COMMB member Stingray will produce and dynamically insert digital audio advertisements within retail stores' communication and music systems featuring multiple ad plays every half hour. The algorithm will calculate average hourly impressions per day, a function of averaged transaction volume data and a venue specific dwell factor as determined by a national survey established as an approximation of the average time spent within a grocery store. To aid the measurement, COMMB will use one full year of transaction data gathered from a pilot program in grocery stores across Ontario.
The AOOH Methodology currently accounts for store-by-store impression details, but when the new enhanced dataset for all outdoor and place-based measurement is ready in 2022, COMMB will be including audience demographic, lifestyle and psychographic data as well. Each retail network will also be assessed by leveraging unique data applicable to the environment that's accounted for in the methodology. For example, grocery stores may have a longer consumer dwell time than quick serve retail.