IAS creates a unified platform for digital reporting
IAS Signal aims to provide a single source to measure the impact of cross-platform digital campaigns.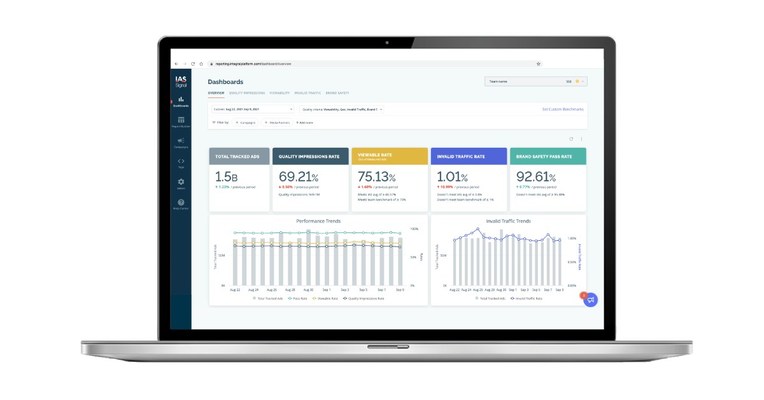 Since going public in June, Integral Ad Science (IAS) has been investing in product innovations that help advertisers capitalize on the industry's four main trends: programmatic, connected TV, social media and international expansion. Its latest technology touches on all of those pillars.
IAS Signal is a unified reporting platform that delivers the data and insights needed to manage digital campaigns. It brings recent updates to campaign management and tagging capabilities together so campaigns can be launched and measured faster and more efficiently. A new unified view for global campaigns will be available soon to provide flexibility to compare performance across multiple accounts and regions.
The platform's tools for managing media quality include a new user interface with enhanced navigation and flexible dashboards and landing page preferences. In addition, it offers new reporting capabilities such as trend charts and enhanced benchmark filters; ability to download reports in one easy-to-use file; and a consolidated viewability and time-in-view dashboard for a holistic snapshot of campaign performance.
The company says IAS Signal sets a strong foundation for its future product innovations, as it becomes increasingly important for marketers to have a holistic view of metrics and actionable insights in order to make strategic company decisions driving revenue.