Intuit signs on for Acast's Fred VanVleet podcast
The financial software provider wants to strengthen its association with the full range of challenges entrepreneurs face.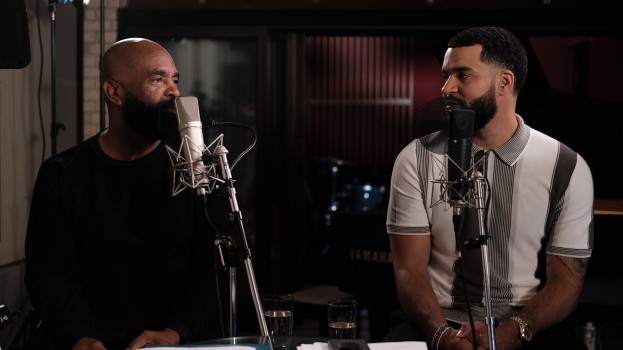 Financial software company Intuit has entered the podcast world as exclusive sponsor of Acast's original podcast Bet On Yourself, presented by NBA champion Fred VanVleet and host Derek Folk.
The podcast features conversations with emerging entrepreneurs about the obstacles and opportunities they encounter while breaking through in their industries.
Puja Subrun, Intuit's Canadian marketing director, says that the brand chose to sponsor a podcast because consumption of audio content is still strong, despite COVID-19 leading to fewer listening occasions like commuting.
"Podcast listening continues to show incremental year-over-year growth, with 27% of Canadian adults now listening monthly," Subrun says. "On top of that, we know the younger demographic has increased their listening in Canada, with 35% of Canadians ages 18 to 34 listening to podcasts, according to the Canadian Podcast Listener report."
This fits with Intuit's target audience of young professionals and self-employed people, especially those in BIPOC communities, and its goal to communicate the importance of financial management early in the journey for new entrepreneurs.
The sponsorship gives Intuit the opportunity to demonstrate the benefits that its TurboTax and QuickBooks products deliver to entrepreneurs. It also comes on the heels of the recent announcement of Intuit TurboTax as the Toronto Raptors' exclusive personal and business tax software, further extending the brand's partnership with the NBA.
"Intuit is aimed at positioning QuickBooks as an easy-to-use suite of business tools, and more than just accounting software," Subrun says, and to that end, each episode of the podcast examines different pain points entrepreneurs face, from expenditures to hiring to getting paid. "This provides a unique opportunity for us to showcase how QuickBooks' suite of tools powers the success of Canadian small businesses, whether you're just starting out, or you've been in business for years."
In each episode, VanVleet and Folk sit down with a budding Canadian BIPOC entrepreneur, offering strategic business advice and motivation to help them achieve their goals. The podcast series will also feature VanVleet's story — from an undrafted athlete to NBA champion for the Toronto Raptors and the highest paid undrafted player in NBA history — and the 27-year-old entrepreneur and professional basketball player's inspirational mantra, "bet on yourself."
The branded segments are created in partnership with Acast Creative, the company's in-house creative solution. While Intuit is the exclusive sponsor of the podcast, it will also support host-reads and premium ad products.
Featured image by Narisa Ladak.