Eight sponsors sign on for Torstar's BlackNorth podcast
More brand partners are still to come for "Between Us with Wes Hall," which is supporting a media equity initiative.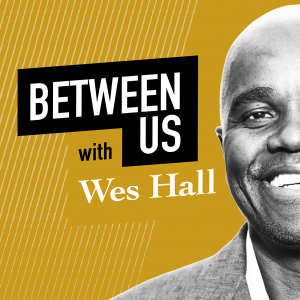 Eight Canadian companies, with more to come, have pledged their financial support to a new podcast from Torstar and the BlackNorth Initiative exploring the hurdles and successes BIPOC have faced in the Canadian business world.
The BlackNorth Initiative was founded last year by Wes Hall, who created a coalition of business leaders to bring corporate Canada into the fight to eliminate systemic racism, both in and outside of the office.
Hall is hosting Between Us with Wes Hall, a six-part series feature intimate conversations with Canadian business leaders about their own journeys and hard-won lessons, as well as frank discussions about subjects like status and culture in the Canadian context.
The first episode, which debuted today, features Hall and hip hop artist Kardinal Offishall in a conversation about perseverance. Future guests include Olympian Perdita Felicien, lawyer Walied Soliman, fashion designer Sage Paul and organizational change expert Hadiya Roderique.
Among the presenting and participating sponsors for the launch are Canadian Pacific Rail, Enbridge, Excelovate, Kirkland Lake Gold, Sun Life, The Daniels Corporation, TikTok and Tricon Capital. Each brand is receiving a mention within each episode, within an ad read emphasizing the importance of the subjects covered in the podcast, as well as placement on a special landing page. Net proceeds from sponsor activity are being put into a fund meant to improve Black representation in media and journalism; additional "donor partners" CIBC and Snapchat are coming on through November, with all of their contributions going directly to the fund.
While the sponsors are providing financial support for the podcast, Torstar is clear that none of the sponsors will be involved with the podcast's production. The series is being produced by Media Girlfriends, an all-BIPOC production company based in Toronto.