S4 to invest its profit gains into future growth
Media.Monks' parent company continues to grow but has its eyes on emerging capabilities.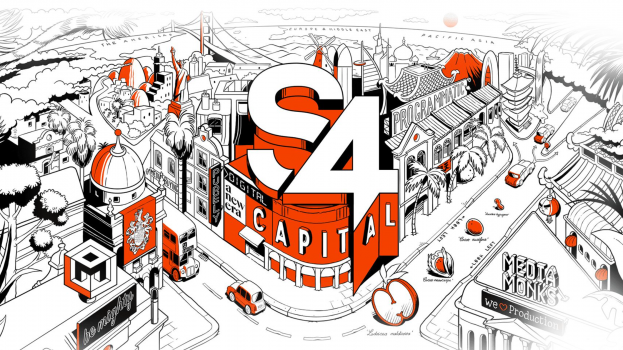 S4 Capital's revenue continues to grow alongside its operations, and it has no plans of slowing down.
Revenue was up nearly 56% on a like-for-like basis (how the company refers to organic revenue) in both the three months ended Sept. 30 and the year-to-date. The data and digital media practice had like-for-like revenue growth of 44% in Q3, while like-for-like revenue in the content practice was up 60%.
The company will also begin breaking out its technology practice for the first time, having previously been included in the content practice. Though only covering the last month of the quarter, the company says the 76% like-for-like revenue growth in September was an "excellent start."
The growth was helped both by high demand for S4 services – which are focused on areas like data, digital media and technology – but also continued acquisitions and the ongoing integration of previous ones it has made throughout the year – to date, S4 has had ten mergers or business combinations. In the summer, many of those various operations were brought together under the unified Media.Monks brand. Globally, the company now employs just under 7,000 people.
Amid the revenue gains were a 42% increase in net profit, which executive chairman Martin Sorrell said would, in part, be invested into future growth opportunities.
S4′s operations are primarily digital, which Sorrell has said have allowed it to take advantage of digital transformation in marketing and advertising in a way the big holding companies have been unable to. However, there are still new areas emerging, such as connected TV, which require further investment into its capabilities and talent.
Geographically, like-for-like net revenue grew by 34% in Q3, with EMEA growing by 75% and Asia Pacific by 54%.