Let the cookie crumble
Get ahead of the competition by going cookieless today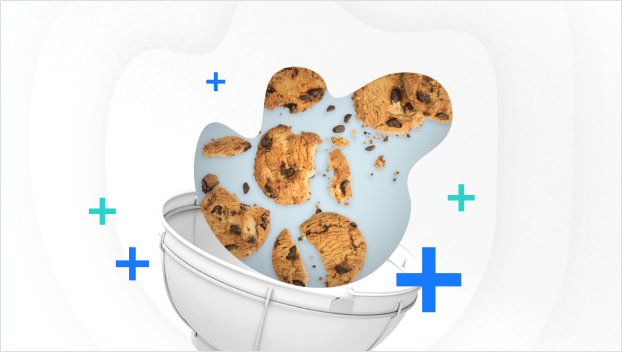 By: Laura Main
Many people in the advertising industry breathed a healthy sigh of relief when Google announced plans to delay the demise of third-party cookies on its platform. And, sure, that extra time is great – it gives everyone a chance to properly prepare for what's to come.
But, in the end, all it likely means is that the mad scramble scheduled to hit in the second half of 2021 is now on track for the first half of 2023.
So, while it might represent a short-term reprieve, brands, agencies, publishers and technology companies all still need to keep their eye on the ball and remain focused on finding sustainable, long-term alternatives.
We're well beyond taking a 'see what happens' attitude anyway. Safari and Firefox have both already stopped supporting third-party cookies – so advertisers who haven't found other solutions are missing out on audiences, and they're already engaging in unnecessary competition for limited impressions and inventory.
Whether now or in 2023, we're all going to have to adapt to a world without cookies. But the smart money is getting ahead of the curve. Several industry consortiums and companies have proposed solutions to solve for a world without third-party cookies – considering options like new identifiers, contextual approaches and audience cohorts.
At Quantcast, we think the most comprehensive approach will come from a wide variety of 'signals' from consumers – real-time data inputs from across the internet, including first-party data (with consumer consent), contextual approaches, cohorts and identifiers. It's going to take all those and more to create a sophisticated, holistic view of activity on the open internet.
Then, once we've collected those signals, it's about layering on AI and machine learning tools to statistically combine all those points of data into a single, coherent story.
That's really the strength of Ara, Quantcast's unique AI and machine learning engine. It can decipher complex, multiple signal sets to understand behavioural patterns and organize the open internet into a TopicMap – a multi-dimensional analysis of content by topics and interests. Or, consider Quantcast Choice, one of the industry's leading consent management platforms and already implemented across millions of domains globally.
In other words, we're not waiting. We're ready.
When we think about a world without third-party cookies, we think in terms of three primary pillars: industry standards, interoperability and innovation – all in service of a free and open internet.
When it comes to industry standards, Quantcast partners with industry organizations to define the standards that guide the future of digital advertising, including the IAB, Prebid, and W3C.
To ensure interoperability, Quantcast integrates emerging solutions and adapts as they evolve (including UID 2.0), and we're monitoring the progress of other emerging technologies such as Google's FLoC.
Finally, we're driven by innovation. The Quantcast Platform statistically combines multiple signals and tools (like Ara) to enable data-driven advertising of the cookieless future.
We really believe that it's much better to be proactive than reactive. Brands need to hit the ground running – and that means having a toolbox full of practical, tested solutions that allow them to meaningfully communicate with their customers as platforms evolve. Quantcast has been building those tools.
The future is now:
To plan for a cookieless future, brands need to strike the right balance between privacy and security and a customized user experience. You need to get the mix right, and that means testing that gives you good data.
Take a close look at your current measurement setup and marketing spend, and understand that a substantial part of your budget will be going to third-party cookie alternatives in the months to come. You want to make sure you're getting value for your money.
How can Quantcast help? A key feature of the Quantcast Platform's cookieless solution is the ability for advertisers to measure and justify investments. Beyond performance metrics for cookie environments, the Quantcast breakdown report gives insights into metrics like CPM of cookieless inventory, clicks recorded on ads served to cookieless inventory and the conversions/results those bring. Advertisers can also add on uniques/reach of cookieless activation, spend toward cookieless inventory or other key metrics.
And there are benefits to being ahead of the curve. By engaging early with cookieless solutions, marketers gain access to previously inaccessible inventory (reaching new customers they couldn't reach before); advertisers get less expensive inventory (thanks to less competition), and brands will have already adopted future-proofed solutions (being ready well ahead of the Google 2023 deadline).
The first quarter of 2023 is going to come as a cold water shock to many brands, but it doesn't have to be that way. Nothing says you have to wait to prepare your team and build the critical competencies required for the advertising landscape of the future.
In fact, marketers can start testing cookieless campaigns on the Quantcast Platform right now with a single click, and even compare campaigns run in environments with and without third-party cookies.
First-party data is more valuable than ever; now is the time to test on the open road, before the competition catches up. So, instead of waiting for change to come to you, get ahead of the game by testing new cookieless solutions today.
So, go ahead and let the cookie crumble. In the end, we think we'll be better off for it.
Laura Main is Managing Director for Canada at Quantcast, the creator of a new and innovative intelligent audience platform that empowers brands, agencies and publishers to know and grow their audiences, reaching people in the right place, at the right moment. For more info visit https://www.quantcast.com/cookieless-future/ or contact: laura.main@quantcast.com