A digital agency started its own podcast network
CPG-focused GreenFresh has a roster of eight shows focused on health, lifestyle and career it plans to grow alongside its clients.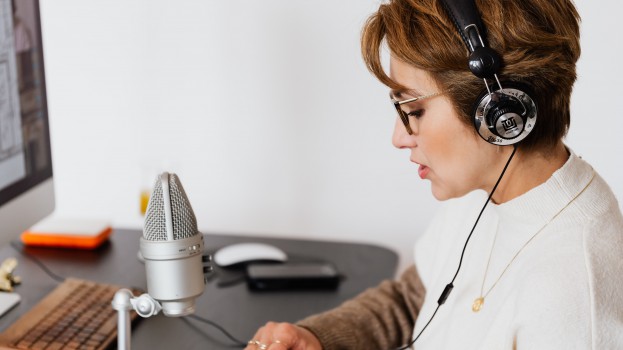 GreenFresh Media has launched the GreenFresh Podcast Network,
GreenFresh is an agency based just outside of Toronto offering services in paid media and content creation across social and influencer channels, as well as shopper marketing, for CPG brands. Founder Kyle Marsham launched his own podcast, Time to Grow, in May as an extension of the agency's work, spotlighting clients and other brands in the health, wellness and better-for-you spaces. Building that out in a full network to add to the agency's offering was a logical step when it came to helping clients in the niche-but-crowded space stand out.
"There are six million weekly podcast listeners in Canada, and 30% of them listen to business, health and lifestyle shows," says Marsham. "We all know what a podcast is but, from a business perspective, we have seen significant growth, acquisitions, partnerships and mergers in the space over the last few years and that trajectory continues…The market is primed for a new network like GreenFresh Media to provide an opportunity to smaller, insightful shows that people want to listen to."
In addition to Time To Grow, the network features lifestyle podcast Morning Rae (hosted by GreenFresh's social media manager Allana Blumberg), business and leadership podcast The Business Casual, and lifestyle and wellness podcast Kale In My Teeth, Too Smart for This, Worth The Hype, Before We Make It and The Morning Blend.
Podcasts on the network currently have 45,000 monthly downloads between them, but GreenFresh is actively looking for new podcasts to add to the network, with more expected to be signed on in the near future. The primary target is listeners 30 and under who are interested in health, wellness and career advancement.
While the podcasts are the network are on the newer side and have a smaller audience, that is part of the point: Blumberg says she found many smaller podcast show hosts were being undervalued and overlooked for what they offered listeners. Many of the hosts she has helped bring to the network have a similar mindset in taking a niche approach to growing the network, and the plan is to lean into the intimate relationships they can build with their audiences to help them grow.
GreenFresh is offering brand and title sponsorships, exclusive partnerships, advertisements and affiliate marketing opportunities for shows on the network. Flourish Pancakes and Two Bears Coffee have signed on as launch sponsors, with more expected to follow.