Canadian Tire expands its work with Corus for the holidays
On top of activations on Hallmark, Food Network and W, the retailer is also increasing its presence on Spotify to tap interest in seasonal music.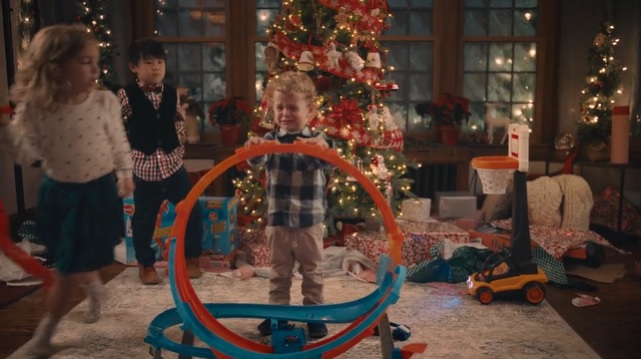 In its latest holiday campaign, Canadian Tire is tapping conventional television again as a way to provide the reach and awareness it needs.
"Our buys continue to get smarter in how to best reach our target in the top programming they are engaged with," says Irene Daley, associate VP, strategic marketing at Canadian Tire Corporation.
It's also leveraging specialty as part of its media buy, and expanded its Corus partnership sponsoring Hallmark holiday movie dates, building on last year's "Countdown to the Holidays" programming on the company's Hallmark Channel. That includes TV billboards, vignettes and movie date sponsorships across their key channels, which Daley says has high contextual relevancy with its products.
According to Daley, Canadian Tire achieved over-delivery in projected viewership in 2020 and, this year, has expanded the partnership to include live segments featuring its best seasonal products in Christmas décor, entertaining, baking and gifting.
It's also coming to life with relevant seasonal content on other Corus networks like Food and W this holiday season to remind consumers that Canadian Tire can help them get ready for the holidays.
In addition to traditional media, Daley tells MiC it has a very extensive omni-channel campaign including YouTube, Connected TV, Spotify, Facebook, Instagram, Pinterest, influencers and search.
Its key target remains our young active families, ages 25-45, with busy lifestyles and kids at home, who want Christmas prep to be easy and convenient Daley says.
On Spotify, it did a take on the poem, "Twas the Night Before Christmas" weaving in what it calls "levity and relatability" throughout, narrating how Christmas prep can be anything but calm and peaceful – part of this year's creative positioning around holiday imperfections and embracing them.
"We continue to see increased engagement from our target in online streaming platforms and our creative really lends itself well to audio storytelling," Daley says. "We also love the contextual relevancy that this channel provides as so many consumers are searching for holiday music on Spotify during the Christmas season."
As part of Canadian Tire's audio assets, the retailer is also sponsoring a Christmas playlist. Companion banners will also help drive traffic to the landing page to get everything they need for Christmas, she says.
On the experiential side, The Canadian Tire Christmas Trail is returning for a second holiday season and running until Dec. 23 on the grounds of Black Creek Pioneer Village in Toronto, a 1.5KM drive-along experience to "sweep guests away in the magic of Christmas."
Touché did media planning and traditional media buying, and also handled the Corus partnership, while CT Digital did digital media planning and buying.