Lush Cosmetics is leaving social media in the name of mental health
The cosmetics company is deactivating its Instagram, Facebook, TikTok and Snapchat accounts.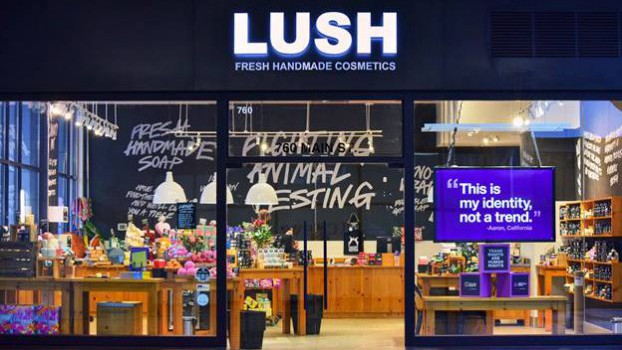 Lush Cosmetics is quitting social media. The British cosmetics company announced on Monday that it will deactivate its Instagram, Facebook, TikTok and Snapchat account in an effort "to address consumers' mental health challenges."
The brand's  "Anti-Social Media Policy" will go into effect on Nov. 26 in all 48 countries where it operates and plans to stay off social media until the platforms "take action to prove a safer environment for users." Twitter, Pinterest and YouTube will remain active "for now," and the brand said it is investing in new ways and channels to connect with customers. It also operates a chat platform through their website and an email newsletter.
A rep for the brand told MiC that Lush intends to remain active on Twitter and Pinterest, and said the new Anti-Social Media Policy would not affect its ad spending as the company has never used paid ads on social media channels.
This marks Lush's second attempt at distancing itself from social media. The brand temporarily deactivated its UK accounts in 2019, but ultimately returned as a way to keep up contact with its customers when the pandemic began.
"Like so many people have experienced before the brand, Lush has tried to come off social media, but FOMO is vast, and the brand's compulsion to use the various platforms means it finds itself back on the channels, despite the best intentions," the company said in a press release.
However, it has renewed resolve to exit the platforms thanks to Facebook whistleblower Frances Haugen's recent testimony, which "clearly lays out the known harms that young people are exposed to because of the current algorithms and loose regulation of this new area of our lives." Evidence has also pointed to the particular harm over-exposure to social media has to mental health, specifically in young girls.