Rogers tells CRTC Shaw deal is necessary to compete with global streamers
The company also said the acquisition will help build CityTV in Western news markets and invest in more coverage of Indigenous communities.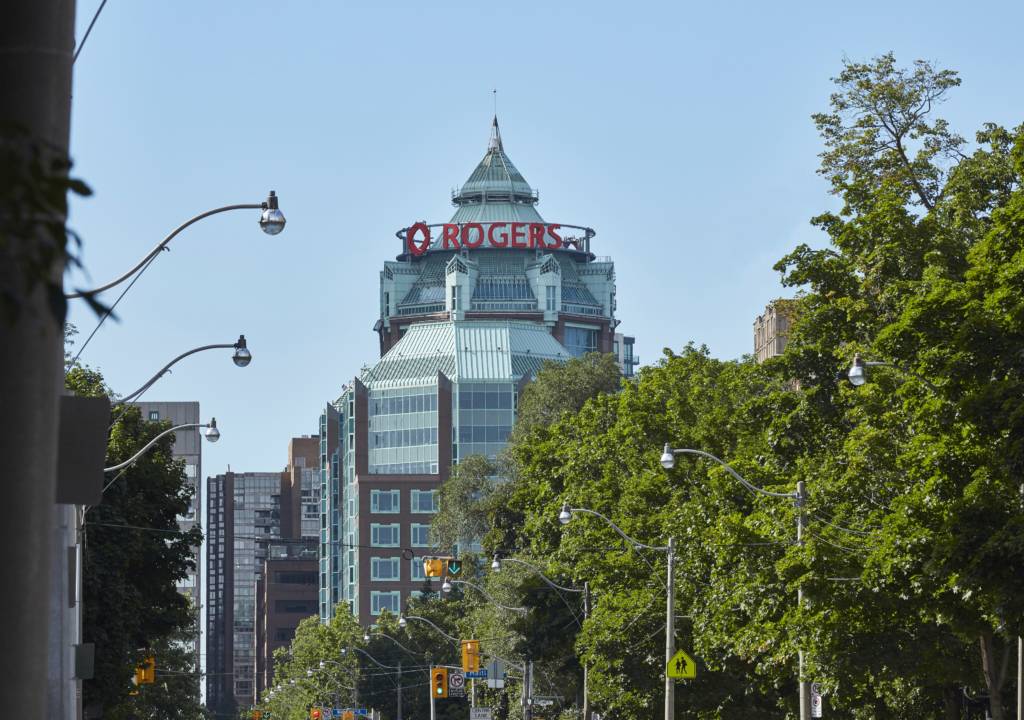 Executives from Rogers Communications and Shaw Communications began a week-long inquiry into the former's planned acquisition of the latter before the Canadian Radio-television and Telecommunications Commission on Monday – one they said is necessary to compete in a television market facing the increased competition of foreign streaming companies.
Before the CRTC decides if it will approve the transaction, which includes the transfer of broadcast licences from Shaw to Rogers, it will hear from both companies as well as their competitors throughout the week. If the deal is approved, Rogers would acquire Shaw`s more than two million cable and satellite TV subscribers, 1.9 million internet customers and 1.3 million home phone customers. Those TV subscribers and the services the combined company would provide is the focus of the CRTC's inquiry.
Rogers currently sells cable services in Ontario and the Atlantic Provinces, but does not directly compete with Shaw for TV customers where it operates in Manitoba, Saskatchewan, Alberta, and British Columbia. The acquisition will help Rogers expand its footprint in Western Canada; however, competitors including Bell and Telus have asked the CRTC to deny the application, arguing it would give the company too much of the national market share.
Rogers has said the acquisition will allow them to invest in the networks and IPTV platforms necessary to compete with foreign streaming platforms such as Netflix and Amazon Prime. The company believes that giving viewers access to Canadian networks alongside global streamers will increase the exposure local channels receive.
"Our thesis is by doing that we`ll keep more Canadians longer in the broadcast system," said Dean Prevost, president of Rogers Connected Home, "as opposed to people leaving and going to the over-the-top streamers and never returning to the linear system."
Additionally, Rogers has made commitments to carry at least 40 independent TV services for three years post-acquisition and promised to invest in more coverage of Indigenous communities with the creation of an Indigenous news team. The telecom company also said it will increase spending on CityTV, allowing it to build brand awareness for the network in Western markets, where it is less well-known compared to Corus' Global News. The company did not specify whether that spending would be in the form of redirecting CRTC-mandated contributions Shaw currently makes to Global – contributions Rogers has said it does not plan to continue – or if it has additional funding planned on top of that.
During Monday's session, Susan Wheeler, SVP of B2B distribution and regulatory at Rogers Sports and Media, elaborated on those commitments, saying the company plans to produce 12 prime-time local investigative news specials and further invest in the Western market with a digital first news service that will live on both traditional and digital platforms.
The company also promised to help independent programmers with digital transitions by providing set-top box data at no cost until Numeris' enhanced television audience measurement system is fully implemented. Additionally, the company said it plans to provide set-top box data free of charge for use of Cynch, a self-serve ad-buying platform that allows advertisers to plan and purchase campaigns online. Owned by Corus, Rogers announced it would be signing on to Cynch last year.
Telus and other competitors opposed to the acquisition will begin appearing before the CRTC on Tuesday, where they'll argue the merger will increase existing levels of vertical integration in the broadcast sector and reduce consumer ability to access content on the platforms of their choice, as well as the service provider of their choice.