TLN and ECG now support Rogers-Shaw deal, but ask for safeguards
The independent ethnic broadcasters now accept the merger as a "necessary response" to changes in the broadcasting landscape.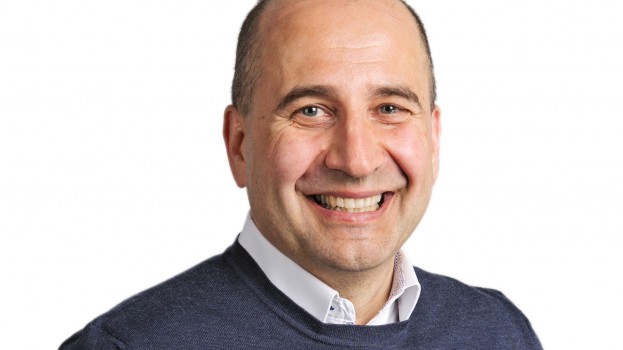 TLN Media Group and Ethnic Channels Group told the Canadian Radio-television and Telecommunications Commission both companies now support Rogers' proposed takeover of Shaw Communications, but remain concerned it will put independent ethnic television services at a disadvantage.
On Wednesday, the companies told the CRTC panel they had reflected on their positions since filing their intervention and now accept the merger as a "necessary response" to the changes happening in the broadcasting landscape.
"TLN and ECG just want to ensure that Canadian independent ethnic services remain viable and continue to be supported by the Canadian broadcasting system," said Aldo Di Felice, president of TLN Media Group (pictured above).
Rogers has promised to carry at least 40 independent TV services for three years if the deal with Shaw is approved, but TLN and ECG remain concerned that Rogers doesn't plan on extending protection for continued carriage or revenue stability.
"The Canadian ethnic television sector plays a critical role in the Canadian broadcasting system," said Di Felice, adding that more than 20% of Canadians (nearly 8 million people) prefer to speak a language other than English or French at home and that number is expected to increase in the next few years.
"It is essential that the contributions made by independent ethnic-owned and operated Canadian multicultural channels continue to be recognized and that this merger does not create a situation where we and other operators like us become collateral damage," he said.
Slava Levin, CEO of Ethnic Channels Group, told the panel that ethnic television services will need carriage on all three of Canada's largest BDU's (Bell, Shaw and Rogers) in order to remain successful and sustainable.
"Assuming this merger is approved, it would be impossible to develop a viable business plan to operate a domestic Canadian ethnic television service without carriage on the combined Rogers-Shaw," he said. "This is what keeps us up at night. Without the necessary safeguards in place, there is no assurance that our services – or those of other ethnic television channel operators – will continue to be available on terms which allow us to survive."
In their initial intervention, the companies expressed concern about how the deal would further advantage Rogers'  OMNI network, which competes directly with TLN and ECG. OMNI already benefits from mandatory carriage on basic BDUs across Canada, systemic financial support from a regulated subscriber fee and unique access to set-top box data attractive to advertisers (a resource that would increase if Shaw subscribers were added to that pool). They also asked that Rogers be forced to divest OMNI.
On Wednesday, the companies held on to those concerns, but told regulators they now believe assessing the ongoing appropriateness of OMNI's mandatory carriage status in 2023, when its current order is set to expire, would be more suitable than divestment.
TLN and ECG further proposed a series of protections should the merger be approved, including a requirement that subscriber revenue for ethnic programming services does not decrease for five years and a ban on negatively re-packaging ethnic programming services for five years.
"What we're asking for is that we be treated no less favourably for a period of time than we are today," said Di Felice. "We want to be no worse off. Rogers will be better off and stronger as a result of this merger and we support that. We don't want that to subsequently trigger that we are becoming worse off."