Jack Dorsey steps down as Twitter CEO
Parag Agrawal, the company's current CTO, was named as successor.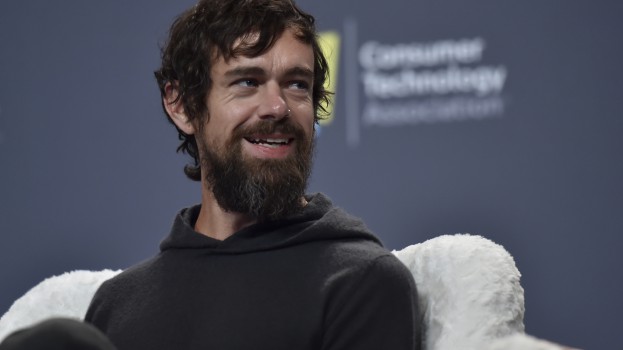 Twitter announced on Monday that Jack Dorsey is stepping down as CEO and Parag Agrawal, the company's current CTO, will take his place effective immediately.
"I've decided to leave Twitter because I believe the company is ready to move on from its founders," Dorsey said in a statement. "My trust in Parag as Twitter's CEO is deep. His work over the past 10 years has been transformational. I'm deeply grateful for his skill, heart, and soul. It's his time to lead."
Dorsey co-founded the social media platform in 2006 and served as CEO until 2008 when he was pushed out of the role, but was re-named CEO in 2015. He will remain a member of Twitter's board until his term expires at the 2022 meeting of stockholders.
His departure comes a year and a half after activist investor Elliot Management attempted to force him from Twitter's top spot over concerns he could not be an effective leader while also holding the CEO role at Square, the financial payment company he also founded. As of Monday, Dorsey remains CEO of Square.
Agrawal, who was unanimously appointed by the board of directors to succeed Dorsey, has been with Twitter since 2011 and has served as CTO since 2017. Agrawal will be tasked with meeting Twitter's aggressive internal goals, which the company laid out in an SEC filing in February. The social media company said it aims to have 315 million monetizable daily active users (mDAU) by the end of 2023, and plans to double its annual revenue in that year.
The company reported strong growth in the first and second quarters of 2021, attributed to updated ad formats, improved measurement and new brand safety controls, and reported 211 million mDAU and a 37% increase in revenue from the previous year in Q3.
Dorsey shared an email to Twitter employees announcing his departure, which noted the limitation of companies being "founder-led."
"I've worked hard to ensure this company can break away from its founding and founders," he said in the email."I believe it's critical a company can stand on its own, free of its founder's influence or direction."
Dorsey said in the email he loves the company, saying that he was "really sad… yet really happy. "
"There aren't many companies that get to this level. And there aren't many founders that choose their company over their own ego. I know we'll prove this was the right move," he said.