Rogers says objections to Shaw deal come from competitors' 'self-interest'
The company said BCE and Telus presented the CRTC with "manufactured concerns."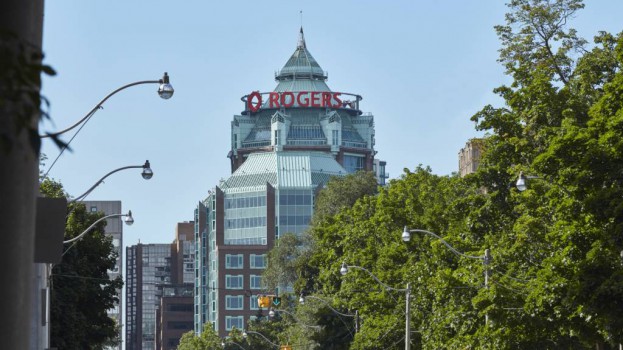 Rogers Communications responded on Friday to objections from competitors and industry groups opposed to its proposed $26 billion takeover of Shaw Communications.
The broadcaster wrapped up a week's worth of hearings in front of the Canadian Radio-television Telecommunications Commission by refuting assertions the deal would provide Rogers with too much market power leading to gatekeeping in the form of exclusive content deals, increased leverage over independent service providers and loss of funding for local news projects.
"This transaction is about achieving scale and enhancing competitiveness. Many parties to this proceeding would prefer to ignore the reality of the now, not to mention the future, and would like to return to an analog era of access rights and revenue guarantees," said Ted Woodhead, SVP of regulatory affairs at Rogers Communications.
In response to concerns from independent programmers who are reliant on BDUs to host their channels (and say the merger would put them at the mercy of Rogers when it comes time to negotiate renewal deals), Rogers said it would offer a compromise and promised to distribute 45 independent programming channels for three years instead of 40.
"Rogers is in the business of creating Canadian content and delivering programming services to Canadians," said Pam Dinsmore, VP of regulatory. "We have a vested interest in maintaining a robust linear distribution system. It is the main source of our broadcasting revenue."
The company was less compromising when it came to concerns from independent ethnic media services EGC and TLN.
"ECG's and TLN's proposals would effectively require Rogers to guarantee their revenues for the next five years," said Dinsmore, calling it "entirely unreasonable."
"Their issue is the Let's Talk TV policy. The Rogers-Shaw merger is clearly not the source of their concerns," she said, referring to regulatory changes introduced in recent years, which included cable unbundling and mandates that BDUs offer reasonably priced basic television packages.
Rogers also addressed complaints from BCE and Telus stating the deal would give them 47% of the English-language market and would ultimately harm competition.
"They provided a series of manufactured concerns. Their real concern is our ability to be a better competitor in the markets they serve today, which will inevitably benefit consumers. For decades, these two companies have consistently advocated for the notion of scale for themselves, but have now decided that scale is a bad thing when it comes to Rogers and Shaw," said Woodhead, adding that Bell was also a bidder for the acquisition of Shaw.
"Bell and Telus' opposition to our application is obviously grounded in self-interest – not the public interest," he said.
Telus and BCE also raised objections to the merger claiming Rogers would be able to offer exclusive content to subscribers via online programming and streaming services and negatively impact negotiations with foreign streaming services.
Despite Woodhead's claim about "manufactured concerns," Telus said its concerns were grounded in issues it was already seeing, such as a potential deal for access to Disney+ that was sidelined as a result of the announcement of the Rogers merger.
Rogers asserted its deal with Disney+ was concluded prior to announcing the Shaw merger and said: "The fact that Telus has failed to negotiate a deal with Disney+ is not evidence of exclusivity."
Susan Wheeler, SVP of B2B distribution and regulatory at Rogers Sports and Media, further argued that from a "purely self-interested financial perspective, it would make no sense for us to restrict our distribution." Wheeler cited the distribution of Sportsnet, explaining that subscription revenue doesn't offset programming costs.
"In order to actually cover our programming costs and make a margin, we have to do that on the backs of advertising revenue. And advertising revenue is based on the number of people watching your channel, so if you restrict distribution to your service you're not going to optimize your advertising opportunity," she said.
Interveners including Unifor also raised concerns about funding for local news, stating the redirection of funds from Corus' Global News to Rogers' CityTV network would result in job loss. Rogers said it will provide more details regarding its plans for hiring in a report to the CRTC on Monday.
The CRTC's decision regarding the proposed merger isn't expected until after the new year.