Why Twenty Two Media's expansion is focused on sponsored content hubs
A new managing director is among those the publisher is adding to its team to take advantage of the new brand opportunities it sees.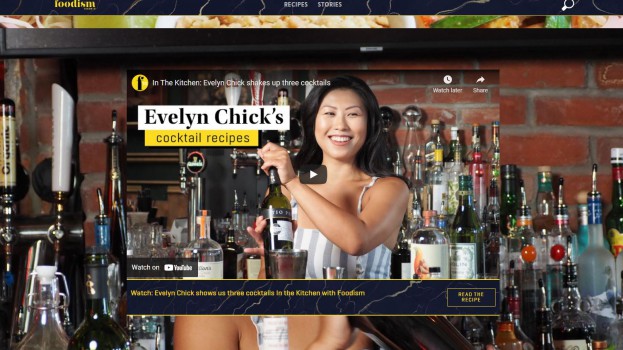 Digital content hubs are the focus and the future at Twenty Two Media Group. The publisher behind magazine brands Foodism Toronto and Escapism Toronto recently hired Lynn Chambers as managing director, with two more employees soon joining the company in response to the recent video, custom content and creative business the company has won over the past six months
Chambers arrives at Twenty Two after spending the last year and a half as SVP at St. Joseph Communications, and previously held VP-level roles at Corus, TC Media and Fuel Advertising. Her role at Twenty Two is a first for the company, which is looking at "big picture opportunities" with the hire.
Bringing Chambers on board was a "no-brainer," according to Krista Faist, founder and CEO of Twenty Two Media Group, who says there was a need for operational support in order to evolve as a company.
"I'm already very appreciative of her big-picture thinking, and she's challenging me on new ways to see revenue opportunities," Faist tells MiC, adding that Chambers is not only bringing years of insight and experience, but a large network of contacts.
"She's just really challenging everybody's perspective, which is important because media is literally changing every day," she says.
In March, the Toronto-based publisher launched the new content hub, In The Kitchen with Foodism, a six-episode online series designed to be a "love letter to Toronto" and the chefs, bartenders and recipes that make it unique. So far, five of the six episodes have been released and the series has been renewed for six more episodes.
"We've had an incredible first year and produced some really cool pieces of content with different types of brands and integrations that we're really proud of," says Faist. Sponsors for the series included St. Lawrence Market, Black River Cheese, Traeger Grills, Tosho Knife Arts, and Blanche de Chambly.
"One of the ways that Lynn is going to really help lead the team next in the evolution of that series is looking at it being even potentially more brand-led, and also looking at one larger portfolio of sponsorship across the entire series versus individual ones," she says.
Looking toward 2022, the team at Twenty Two will be looking to build more digital content hubs. In addition to the In the Kitchen series, which lives as its own hub on Foodism's website, the company also launched the series Industry Recovery, sponsored by George Brown College, and a holiday-theme hub with a wine partner is coming very soon.
"Content hubs are really becoming the new advertorial," says Faist. "We're really going all in and providing more than just a single piece of content with a brand partner, but really building a brand around our content and their product."
When MiC spoke to Faist about the launch of the In the Kitchen series back in March, she said sponsorship packages had a value of over $50,000, and said the series is expected to see 10 million impressions over the course of the series six episodes — a number they expect to hit before the end of the year. "We have a few final digital takeovers in December and early January that will push us well over the 10,000,000 original estimate," she says.
The Foodism magazine has a print circulation of 50,000, which it has maintained since 2016, but the "exciting numbers" are on the publication's digital side. Faist says the Foodism site hit 100,000 unique viewers in June and has been maintaining those numbers ever since.
In addition to adding Chambers to the team, Faist says the company is in the process of hiring a digital editor and designer who will be integral to the company's focus on content hubs and maintaining those numbers on its website.
"For all of those people that might be coming in to read a very popular list of best restaurants or best patios, our job now is to capitalize on that, and create a journey for them in the website and keep those numbers up and keep them engaged and keep them coming back," says Faist.