Agency execs on how the Rogers-Shaw deal could reshape the industry
If approved, the new company would have unprecedented power in the media landscape and may impact Global News.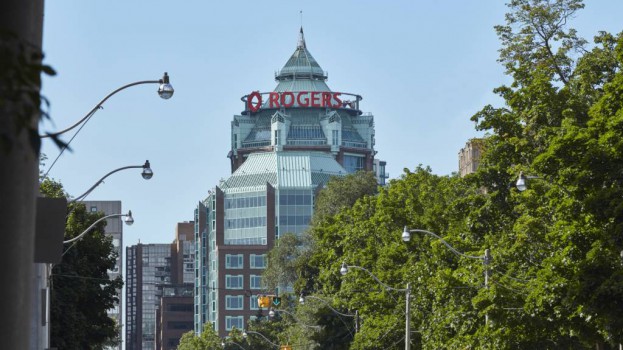 Rogers Communications' proposed $26 billion takeover of Shaw Communications has received a lot of opposition due to the changes it will create in Canada's business landscape.
But its not just Rogers' competition that is eyeing the impacts the deal could have on the market.
Scott Stewart, general manager of media agency Glassroom, says that if the deal goes through, it will tip the scale in Rogers's favour from a broadcaster share perspective, to potentially even a monopoly. Currently, things are somewhat fair across the top three networks, as it pertains to relative audience share, offset in part by what is unique to their priority content offering.
"For the most part, each play somewhat of a definitive role in the Canadian television landscape but this will create an unequivocal change. No question," says Stewart.
But despite a full week of presentations in front of the CRTC, what exactly that change will look like is still ambiguous, Stewart says. "There hasn't been enough elaboration around how the balance will be struck between the Global News and CityTV news properties, and more specifically what Rogers' plan will be for both investment and divestment once the deal is done."
On the wireless side of the deal, analysts have speculated that Rogers may be forced to divest from one or more of carriers Shaw Mobile and Freedom Mobile to appease the Competition Bureau. Based on reporting in The Globe & Mail, Rogers' willingness to accept those terms may have been a factor in the deal being signed in the first place.
Whether or not Rogers would be forced to do the same on the broadcast side of the business has yet to be seen, though the company has said it would end the CRTC-mandated funding Shaw provides Global to support local news, instead fulfilling its obligation with City News. While Global and CityTV operate in many of the same markets, that has created concern among many of the organizations that submitted interventions to the CRTC that a shift in funding from Global to CityTV could leave several smaller markets that Global serves without a primary news source, or that it will negatively impact news across Western Canada, where Global is more established.
Devon MacDonald, president of independent agency Cairns Oneil, says this kind of "unprecedented" merger would move Rogers into a dominant marketplace position across all of its business areas, including media.
Basic economics suggests that industry consolidation drives rates up, as bigger companies have more weight to throw around, something that could come into play with how big Rogers would become.
But MacDonald points out there might be some bright sides for media buyers. As Canadian broadcasters are integrating at-home, mobile, and digital activity across networks to identify audiences and opportunities, MacDonald says the merger could bring an even broader data set on consumer behaviour to agencies through the integration of the two databases.
He adds that the increased market-cap could also provide the new entity with additional resources to combat and compete with global streaming services, echoing one of the claims Rogers made in front of the CRTC. The streaming giants have been aggressive in local investment, talent, and customer acquisition so competing with them and stealing eye-time with new offerings and programming will be difficult.
But every silver lining comes inside of a dark cloud, and those upshots may not be worth the impact the deal has on the media ecosystem.
"As an advocate for local news and diversity in media, I am concerned about the impact that this would have on Global News," MacDonald says. "Rogers' plan has been made clear and I think media planners will want to see how this access to local audiences via broadcast will remain open under the new structure. A strong local media ecosystem is important for Canada and the media industry."