Proximo Spirits signs on with the Montreal Canadiens and Bell Centre
The sponsorship features a wide-ranging media plan including rink board and at-concession advertising.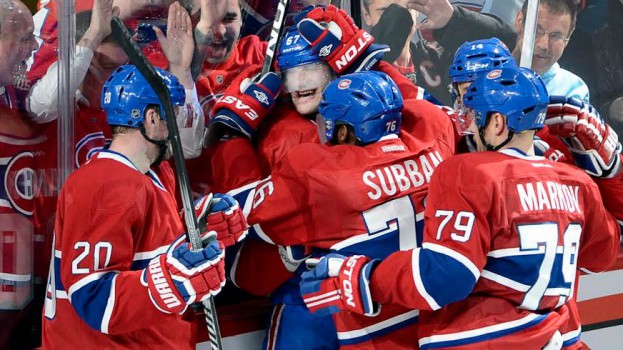 Proximo Spirits Canada is now an official partner of the Montreal Canadiens and the exclusive tequila supplier for the Bell Centre and Bell Sports Complex.
The sponsorship includes a wide-ranging media plan consisting of rink board advertising during gameplay, at-concession advertising and in-market point-of-sale programming for the 1800 Tequila and Proper No. Twelve Whiskey brands. The multi-year sponsorship aims to expand the presence of both brands in the Quebec market and will also include retail activations at SAQ.
The Bell Centre is the Habs home arena and welcomes more than two million fans each year for 150 events, including 45 Montreal Canadiens games. Proximo said the partnership was a "natural fit" since 1800 Tequila and Proper No. Twelve Whiskey are "premium brands with a shared desire to provide elevated and memorable consumer experiences."
The sponsorship will enable the liquor brands to "reach millions of fans in Quebec and across North America," said Peter Hottmann, general manager of Proximo Spirits Canada. "And will create positive experiences that resonate with our consumers' lifestyles."
Proximo's U.S. parent company also inked a deal for 1800 Tequila and the NFL's Los Angeles Rams in 2020, marking the brand's first professional football team partnership.
The Canadiens also recently signed a deal with Flow Beverage Corp. making Flow Alkaline Spring Water the official water supplier of the Bell Centre, while CIBC signed a multi-year sponsorship deal with the NFL team taking on duties as the Habs' helmet sponsor for away games