Google extends partnership with MLSE to 2026
The sponsorship includes a series of advertisements, content, and activations featuring athletes from Toronto's sports teams.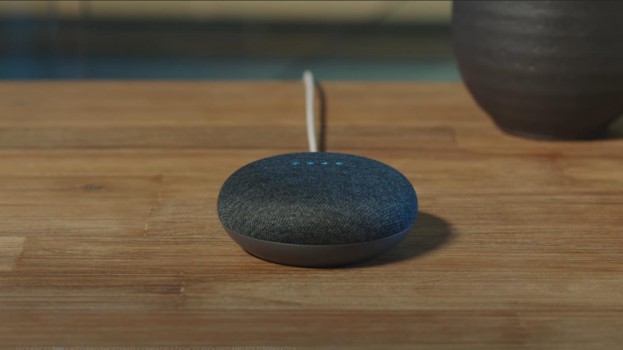 Google and Maple Leafs Sports & Entertainment (MLSE) have extended their partnership for the next five years, adding three more sports franchises and a host of tech products to its existing sponsorship of the Toronto Raptors.
Google first partnered with the Raptors in 2017 for the launch of Google Home, and has continued to collaborate around smart home products, such as on a Google Assistant enabled trivia game for fans available on Google Assistant supported devices in 2020.
The extended partnership means Google Nest will remain the official smart home technology partner of both MLSE and the NBA through the 2025-2026 season. But in addition, Chromebook will become the official laptop of the Raptors, as well as the Toronto Maple Leafs, Toronto FC and Argonauts.
In addition, Google Pixel will become the official smartphone of the Toronto Maple Leafs, the Toronto Raptors and the entire NBA.
The partnership will leverage the strengths of the MLSE's full roster of Toronto-based sports teams, which reach millions of fans across Canada in a given year.
Google said the deal aligns with MLSE's commitment to establishing partnerships with organizations and co-create purpose driven programs, and will further showcase "the innovation and helpfulness" of Google's hardware and products through a series of advertisements, content, and activations featuring athletes from Toronto's sports teams.
The partnership began with a campaign featuring Raptors players DeMar Derozan, Pascal Siakam and Jakob Poeltl promoting Google Home, and the company's activations going forward will be similarly content-focused. Chris Henry, product marketing manager at Google Canada, says a campaign running on social, YouTube and TV in the new year will demonstrate "how the Pixel can elevate the fan experience, and help them connect with one another."
"We're excited to add Google Pixel to the partnership, as mobile devices play such a central role in the fan experience – from capturing shots at the game, watching on the go, or sharing highlights with family and friends," he says.
Henry adds that the company will also be working with MLSE "to bring our campaigns to life across social platforms in a deeper way" than before. That has already begun on the Raptors front, with a new social feature called 6ixonthe6 was recently released where fans are given Pixel 6s to capture their experience at Raptors and Leafs games.
For Google, the deal represents a continuation of the digital giant's alignment with the NBA and expansion into other sports leagues including the NFL, FA and MLB.