GroupM forecasts faster ad industry growth than previously expected
Digital will continue to control the largest portion of ad spending while TV remains an important medium for brands.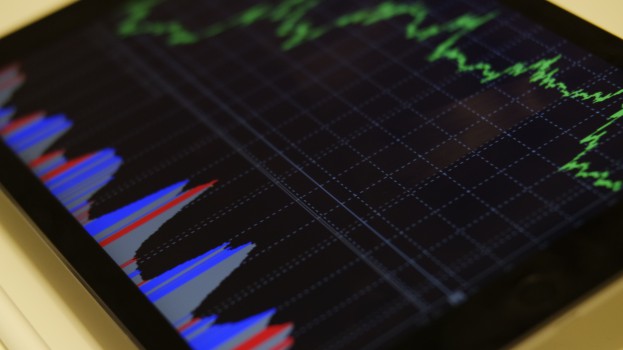 GroupM's global end-of-year forecast shows a much faster expansion in the advertising industry than previously anticipated, driven primarily by growth in the U.S., U.K. and China. Digital advertising will likely end 2021 growing by 30.5%, excluding U.S. political advertising, and should account for 64.4% of total advertising in 2021, up from 60.5% in 2020 and 52.1% in 2019. This does not include China where digital advertising shares are particularly high.
Globally, digital advertising will account for 58.7% of all advertising in 2021. According to GroupM's estimates, the world's largest sellers of advertising outside of China – Alphabet, Meta, and Amazon – account for somewhere between 80% to 90% of the global total – and represent more than 50% of the industry's total in 2021, up from closer to 40% in 2019.
In Canada, digital advertising  is predicted to grow by 32.4% by the end of 2021, capturing 63.8% of the total ad spend. Digital ended 2020 with a 15.0% increase and 59.6% share. It is expected to grow by 10% next year and have 65.8% of the market.
GroupM also predicts that television advertising will not return to 2019 levels until 2023 because of its 13.7% loss in 2020. TV remains the most important medium after digital, particularly for large brands, and global TV advertising is expected to grow by 11.7% this year.
Television advertising in Canada is predicted to end 2021 up 14.1% following its 13.3% decline in 2020. Share of market is expected to be 17.1% vs 18.6% last year. In 2022, TV in Canada will likely only increase by 1% to have 16.2% share of ad spend. Subsequent years are expected to be primarily flat for TV in most major markets around the world, as the largest advertisers that historically dominate the medium continue to shift their spending elsewhere. These shifts are offset in part by growing TV budgets from the larger upstarts whose businesses are mainly online. Overall, total TV advertising should amount to $171 billion USD in 2022 with approximately $17 billion USD going to CTV (Connected TV+). Covering the digital extensions of professionally produced television content, Connected TV+ remains poised to grow substantially, with GroupM's forecast for 2026 up to $33 billion USD.
The main reason for all the growth GroupM expects in CTV advertising is that these environments are where a large and growing share of viewing is shifting. Much of this space will likely remain ad-free because subscription-based streamers including Netflix, Amazon Prime and Disney+ dominate the space. While other service providers intend to sell ads, they invest less in original programming. As a result, the emerging world of television will offer fewer opportunities to advertise.
The outlook for other media is mixed, but the integration of digital into the print industry has helped magazines and newspapers that have invested in their digital capabilities to survive upheavals. GroupM forecasts flat trends during 2021 with newspapers up slightly and magazines down slightly, mainly because 2020′s declines were so profound.
In many markets, audio and outdoor advertising have experienced similar trends. Overall, both mediums posted mid-20 percentage point declines level last year before beginning a gradual recovery and elevated growth predicted in 2022. Globally, GroupM expects audio to grow 15.6% in 2021 and 6.4% in 2022. Outdoor is expected to grow 17.1% in 2021 and 14.9% in 2022. In subsequent years, the forecast is largely flat for audio and mid-single digit growth for outdoor.
Digital streaming services and podcasting-related revenues have become increasingly important for audio and critical to helping the industry avoid decline. Meanwhile for outdoor, the growing availability of digital screens is helping expand the capacity of the industry.
Audio in Canada is forecast to grow by 7.6% this year with 8.7% of the market. Next year calls for a decline of 0.6% and 8.1% of ad spend. OOH and cinema are expected to fare better with an increase of 31.9% and 3.5% of the market in 2021 and 16.0% growth and 3.9% of the market in 2022.