Trailblazers at this year's Media Innovation Awards
A roundup of first-of-its-kind campaigns from Jungle Media, Touche!, Initiative and Spark Foundry that helped evolve the role of media in brand-building.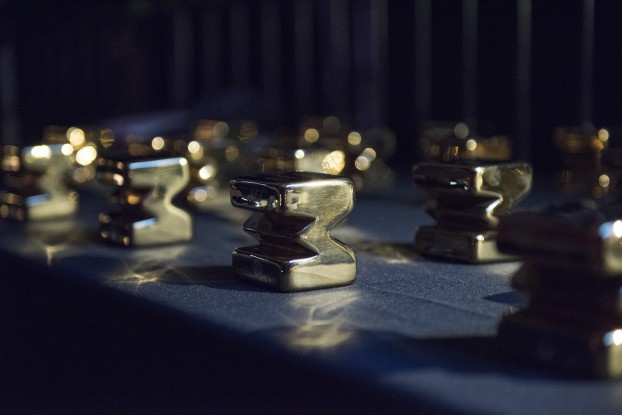 Every year, before the MIAs jury begin their deliberations, they're reminded of their sworn duty: to award companies that help to evolve the role of media in brand-building – with bonus points to the pioneers. While every campaign, brand and agency selected for this year's winners circle received high acclaim, here are four cases that flipped the script and developed first-of-its-kind media programs.
Media buying negotiation at its best
It's no surprise why Spark Foundry and Starbucks struck Gold at the MIAs. The media agency and QSR were nothing short of trailblazing when they went to market with a digital OOH holiday campaign in late 2020.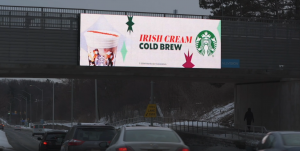 After countless conversations wth media vendors who said it couldn't be done, the agency convinced Allvision to help it flip the media industry on its head by creating a new metric: the cost-per-store visit transactional model for out-of-home.
No other media company would take on the task of migrating digital practices over to OOH by shifting away from the traditional CPM model, saying "It's a great idea, but no." So when Allvision agreed, Spark Foundry worked with Hivestack to capture millions of Canadian mobile IDs that passed digital billboards along major highways and arteries.
Through polygon mapping and data capture, the team was able to understand who saw the Starbucks creative and who was driven to one of its  stores as a result. They developed an attribution model that delivered a guaranteed outcome and tracked mobile IDs at a cost per incremental visit that was far more efficient than the planned goal.
The Win:
Gold Best New Metrics
Proactive planning saves the day
Two years of stop-and-start lockdowns and disrupted supply chains saw the business world fall prey to reactive decision-making. But Wilson and Touche! showed proactive thinking is still possible in a world of uncertainty.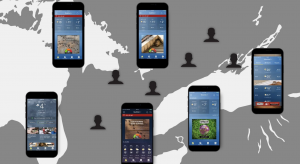 Consumers tend to take action against insect invasions within 48 hours of their discovery. They typically don't know what the bug intruders are (resorting to Google to help) and they don't know what products to buy (thanks to hundreds of products that lack differentiation).
Insect invasions are usually unpredictable events – that was until Wilson planted the idea that consumers might need its products before they actually need it.
Working with Touche, the team identified which insects were more prone to infestation according to weather triggers. They then mapped the most (historically) affected neighbourhoods across Canada. And finally, combining all of that data, the agency purchased media that targeted people according to nieghbourhoods at-risk of infestation, with banner ads on the Weather Network appearing during certain weather conditions that could lead to a bug attack.
The result was a global sales increase of 2.5% in the pest control category, and click-through rates that outperformed the Weather Network's benchmarks (0.75% vs 0.30%).
The Win:
Gold Best in Location-Based Marketing
Taking contextual messaging to another level
The simplest ideas are often the best ideas.
Lower thirds have long been used in broadcast TV, with little innovation over the years. That was until AutoTrader and Jungle Media used artifical intelligence to make them contextually relevant in real-time during shows and films on the Corus Media network.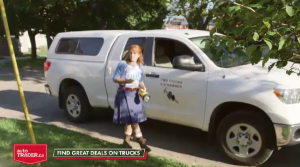 AutoTrader is all about helping Canadians find their perfect match when it comes to cars. So naturally the idea was to connect cars that appear during shows with lower-thirds containing copy and images that match the car model in television content.
Normally, a dedicated team would be used to find the cars beforehand and insert the lower thirds manually before airing. But to execute the idea at scale and for a cost that would have not been possible using conventional means, the agency worked with Corus to use artifical intelligence for the first time.
AI found moments in shows when a car, SUV, truck, motorbike, RV or snowmobile appeared, and then inserted an AutoTrader ad unit featuring the exact same vehicle, with messaging about finding a great price for that vehicle on the brand's website.
The lower-thirds aired almost 700 times during contextual moments, and AutoTrader has seen significant growth since running the campaign, with website visits up 33% and new users up by 35% year-over-year.
The Wins:
Silver Best in Video
Bronze Best in Automotive
Retargeting gets reimagined
When it comes to retargeting, one usually thinks of products left in a digital shopping cart and marketers following shoppers after they've browsed a website – one does not usually think of a person's music browsing history as the driver behind retargeted ads.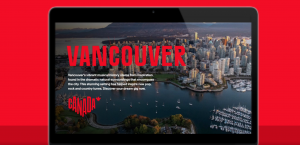 But that's exactly what Destination Canada and Initiative Media did to get Canadians to visit towns and cities across the country. For the first time ever, Spotify worked with the tourism brand to develop a recommendation engine that is based on a person's musical listening preferences.
The team mapped thousands of concert listings using SongKick (which as an API for concerts) which were then plugged into "Journey Jam" – an engine that dynamically served users upcoming shows based on their interests. To serve them the right ad, the team used user listening history, geo-location and language preference data. Those interested in going to the recommended concert could then click to book tickets on SongKick.
In the end, "Journey Jam" made over 31,000 travel recommendations, with users spending an average of 25-30 mins listening to the platform's playlists.
The Wins:
Silver Best Cultural Insights
Silver Best in Travel and Tourism
Bronze Best in Location-Based Marketing
To see more Media Innovation Awards cases like these, head to the website or watch the virtual gala that took place last Thursday.